Cryptocurrency App Development Company
Inventcolabs is a wholly acknowledged and praised technology company offering trend-leading cryptocurrency application development solutions. With an immersive experience in creating cutting-edge applications around cryptocurrency and blockchain tech, we lead the course of crypto action from front at an inclusive global frontage.
Features We Offer
Our top-class cryptocurrency app development services offer clients with a feature-rich trading platform. It allows them to conduct business in a seamless fashion by ensuring endless crypto transactions in the safest environment.
Automated addition of funds
Ease of investment management
Cryptocurrency Platforms That We Use For Our Dedicated Solutions
Our cryptocurrency app developers know all it takes to power up your business in the modern decentralized world. We work with a new set of tools as well as components for making DApps successful.
Bitcoin
Bitcoin is the first-ever decentralized peer-to-peer digital currency in the world. Inventcolabs assists businesses and enterprises integrate Bitcoin and other cryptocurrencies into the respective legacy systems.
Etherium
Our Ethereum development solutions help clients adopt Blockchain-powered solutions for pushing their business to new heights. We offer access to secure, tamper-proof, and decentralized Ethereum-based solutions.
Litecoin
Litecoin is the cryptocurrency for enabling instant payments to anyone list of exchanges or services for supporting P2P digital currencies. It is a leading peer-to-peer cryptocurrency based on the source code of Bitcoin.
Dash
Dash is an open-source cryptocurrency. It is a type of altcoin that has been developed out of the Bitcoin protocol. It is a DAO or Decentralized Autonomous Organization run by the subset of its users.
Monero
Monero is a decentralized cryptocurrency. It makes use of a public distributed ledger featuring privacy-boosting technologies for fraudulent transactions for achieving fungibility and anonymity.
Bitcoin Cash
Bitcoin Cash is a type of cryptocurrency that was developed out of Bitcoin. Cash is regarded as a spin-off or altcoin that came into existence in 2017. During November 2018, Bitcoin Cash was divided into two more cryptocurrencies –Bitcoin Cash and Bitcoin SV.
Nxt
Nxt is an open-source payment and cryptocurrency network that was introduced in 2013. It was brought into effect by an anonymous software developer known as BCNext. It makes use of the proof-of-stake mechanism for reaching consensus for transactions.
Dogecoin
It is a cryptocurrency that was created by software engineers namely Jackson Palmer and Billy Markus. It is an open-source, peer-to-peer cryptocurrency that is community-driven.
Peercoin
It is a cryptocurrency that can be purchased, sold, and utilized for money transfers. It makes use of the Blockchain technology for transaction-based records. Every block contains transactions.
Cryptocurrency Wallet Development
Cryptocurrency wallet is an integral component to ensure the efficient exchange of cryptocurrencies. Get access to our fully-customized, white-label, top-quality cryptocurrency wallet development solutions. with our interactive wallets, you can ensure the success of your crypto business.
Features of Our Comprehensive Multi-cryptocurrency Wallet
User-friendly Interface

ensuring seamless experiences of using the wallet

OTC trading

Enabling direct asset trading between multiple users

Multi-layer Security

development of a highly secure platform for transfers of multiple assets

Automatic conversion rates

Availability of multiple currency options for conversions

Multi-coin & multi-asset

Supporting trading with every cryptocurrency

Cross-platform

Compatible solutions with different platforms

KYC verification

creation of authentic user base with the help of KYC verification

Improved Privacy

Offering white-label wallet solutions for improved security

Talk to an Industry Expert
What Our Clients Say About Us
Over 150+ Satisfied Clients And Growing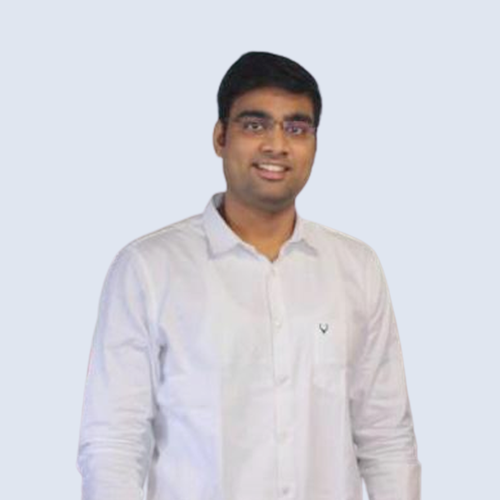 Mr. Ravindra Yadav
Director, Yaduvanshi Fitness Club
Gurgaon, India
Team Inventco helped the client build a mobile platform for iOS and Android from scratch. They delivered exactly what was needed on time, leaving the client completed satisfied with the collaboration. Inventco's response time was really good and their team was technically sound. Would highly recommend them.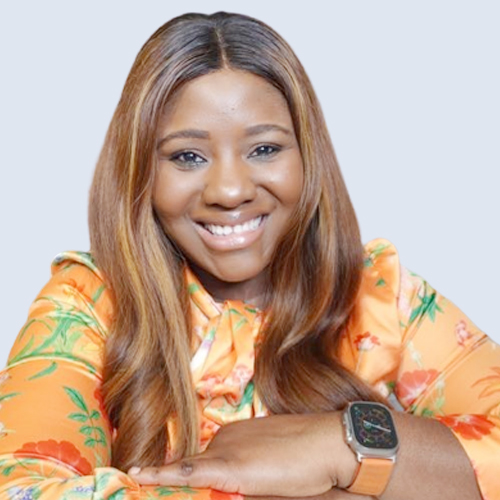 Ms. Adeyinka Akeju
Owner, Shortlet Rental
Lagos, Nigeria
Inventcolabs meets my expectations and is developed what I've requested. I recommend working with Inventcolabs if you want to replicate something similar to what I've done with this project. They're responsive and quick to address the client's changes and fix development issues.
Ms. Monja Uzunovic
Digital Marketing Manager, Markable
Dubai, UAE
We are very happy about the solutions that Inventcolabs provided. We were running out of time with our event but Inventcolabs made it all possible. They created the perfect software we needed for our show with all the features that we asked for. Can't thank them enough for the great job that they did in the nick of time. Will recommend!
Mr. Rudy Rubeiz
Founder, Lecigaro
Dubai, UAE
It has been a great experience working with the team at Inventcolabs. They are experts in ecommerce development and know how to align your business idea with advanced platform possibilities. They did a great job at bringing my project to its full spectrum role and making it deliver optimum value across customer touchpoints.
Ms. Colombo
Founder, Now App
Mexico
Have worked on back to back projects with Inventcolabs. I have seen them growing for a small-sized team to an all-inclusive resource integrated setup. They have been great at support, always available for critical discussions (even in the odd hours), so dedicated towards serving their clients. Served commitments all the way and never lost the track of time. Kudos to the all star performance at bringing our complex application development idea to life. Looking for more of great working together!!!
Ms. Sameera
Founder, Iseehat
Seattle, USA
Inventcolabs is the reason I now believe more in newer ventures. As they are flexible to communicate and engage with. Lean processes allow you the enormous ability to reinvent and scale. At the same time they are rigorous and sharp at converting ideas into actions. Inventcolabs just did this for my app all through the course of development and deployment.
It has been an extremely smooth experience to work with Inventcolabs. For me as a non-technical person who knows nothing about the web, you guys have been 'friendly experts'. Amazing SPOC to work with. Thanks, keep it up! I must say the entire team has been phenomenal at attending concerns and pulling on-time deliveries and proving their long-held expertise in the domain wherever it was needed.
Frequently asked questions
Have a great app idea?
Bring it to the floor before your competitor does!
Latest Blogs And News
Stay updated with the latest development insights, technologies, trends.
Want to turn your dream project into reality?
Inventcolabs is eager to get you started.
You can accept it by clicking "Accept All Cookies" button or you can continue to use our website without changing your browser settings.