Trend-focused Android App Development Services
Over a decade in the market, Inventcolabs has garnered the reputation of being one of the top Android app development companies. Whether you require an Android app for a mobile device, or wearable, we can help you with a reliable solution that works across all devices and platforms -irrespective of your brand and the industry of business operation.
We Serve a Wide Range of Industry Verticals
Cutting-edge Technology Stack for Powerful Android Applications
As we are always committed to setting the highest bar for top-class Android app development services. Our team of experienced Android app developers continuously updates the knowledge spectrum on all possible frameworks, databases, solutions, tools, new features, and languages of the platform.
Machine Learning (ML Kit)
Why Choose Inventcolabs As Your Android App Development Company?
Inventcolabs is a leading Android app development company that aims to drive excellence through quality and innovation. We create unique interfaces delivering top-end functional capability and engagement value. While developing the solution we refer to the full-spectrum of smartphone resource attributes. With our inventive Android app development services, you can expect high-end Android applications that get you a competitive edge in your niche.
Customer Satisfaction
We work with the latest technologies and frameworks to deliver highly scalable, user-friendly, secure, and robust solutions as per the specific needs of our customers.
Agile Procedure
At Inventcolabs, our Android app development team works on the Agile methodology. We also conduct frequent scrum events to optimize the methods and practices for delivering the best results.
Dedicated Team
Inventcolabs has a dedicated team of highly qualified and experienced Android developers who are adept at delivering top-class business solutions on several technologies and frameworks.
Integrity and Transparency
We respect your vision and ideas. Therefore, we come up with every smaller project-specific detail constantly while seeking your valuable advice as and when needed.
Flexible Engagement Models
Rather than working on strict and unnecessary parameters, we adopt flexibility while building solutions. We offer them the opportunity to select from engagement models that best serve their purpose.
Cost-effective Pricing
We deliver the best combination of cost-effective prices with top-notch quality to ensure the lower pricing structure for Android app development.
Ease of Building
Our team of experienced Android app developers has in-depth industry-specific knowledge and expertise. Therefore, we assure you of faster app development and on-time delivery.
Error-free Apps
With us you have the assurance of having error-free apps. We can design bespoke apps by keeping in mind your unique specifications.
What Our Clients Say About Us
Over 150+ Satisfied Clients And Growing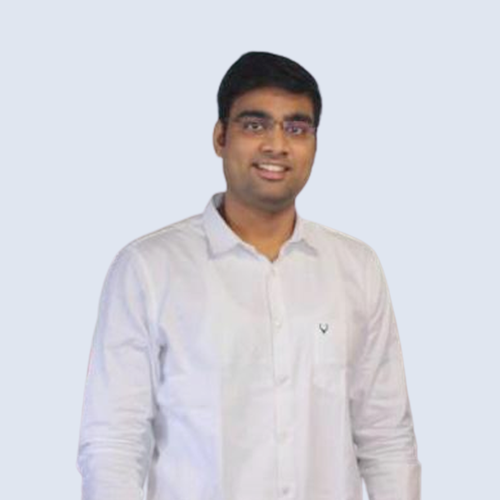 Mr. Ravindra Yadav
Director, Yaduvanshi Fitness Club
Gurgaon, India
Team Inventco helped the client build a mobile platform for iOS and Android from scratch. They delivered exactly what was needed on time, leaving the client completed satisfied with the collaboration. Inventco's response time was really good and their team was technically sound. Would highly recommend them.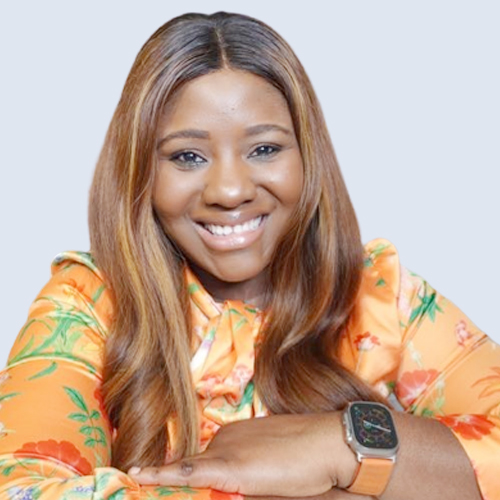 Ms. Adeyinka Akeju
Owner, Shortlet Rental
Lagos, Nigeria
Inventcolabs meets my expectations and is developed what I've requested. I recommend working with Inventcolabs if you want to replicate something similar to what I've done with this project. They're responsive and quick to address the client's changes and fix development issues.
Ms. Monja Uzunovic
Digital Marketing Manager, Markable
Dubai, UAE
We are very happy about the solutions that Inventcolabs provided. We were running out of time with our event but Inventcolabs made it all possible. They created the perfect software we needed for our show with all the features that we asked for. Can't thank them enough for the great job that they did in the nick of time. Will recommend!
Mr. Rudy Rubeiz
Founder, Lecigaro
Dubai, UAE
It has been a great experience working with the team at Inventcolabs. They are experts in ecommerce development and know how to align your business idea with advanced platform possibilities. They did a great job at bringing my project to its full spectrum role and making it deliver optimum value across customer touchpoints.
Ms. Colombo
Founder, Now App
Mexico
Have worked on back to back projects with Inventcolabs. I have seen them growing for a small-sized team to an all-inclusive resource integrated setup. They have been great at support, always available for critical discussions (even in the odd hours), so dedicated towards serving their clients. Served commitments all the way and never lost the track of time. Kudos to the all star performance at bringing our complex application development idea to life. Looking for more of great working together!!!
Ms. Sameera
Founder, Iseehat
Seattle, USA
Inventcolabs is the reason I now believe more in newer ventures. As they are flexible to communicate and engage with. Lean processes allow you the enormous ability to reinvent and scale. At the same time they are rigorous and sharp at converting ideas into actions. Inventcolabs just did this for my app all through the course of development and deployment.
It has been an extremely smooth experience to work with Inventcolabs. For me as a non-technical person who knows nothing about the web, you guys have been 'friendly experts'. Amazing SPOC to work with. Thanks, keep it up! I must say the entire team has been phenomenal at attending concerns and pulling on-time deliveries and proving their long-held expertise in the domain wherever it was needed.
Frequently asked questions
Have a great app idea?
Bring it to the floor before your competitor does!
Latest Blogs And News
Stay updated with the latest development insights, technologies, trends.
Want to turn your dream project into reality?
Inventcolabs is eager to get you started.
You can accept it by clicking "Accept All Cookies" button or you can continue to use our website without changing your browser settings.