Dedicated E-learning App Solutions
At Inventcolabs, we have education and e-learning app developers who are experts in building advanced solutions for agencies, startups, enterprises, and product companies.
E-learning (Self-paced, Instructor-led)
eLearning Web Applications
Mobile Learning Applications
Learning Management System (LMS)
Content Management System (CMS)
Education Enterprise Solutions
Educational Games Development
Digital Library & Video Integration
Education & Learning App Development Solutions
Inventcolabs is equipped with high-end expertise and vast experience in building eLearning solutions to offer the best-in-class eLearning solutions to our clients. Our education and learning app development solutions can get you to conquer the space of eLearning with great authority and sound verdict.
E-Learning Solutions
We provide custom e-learning development solutions that allow businesses to build a comprehensive learning base for their users. Inventcolabs have extensive experience with different e-learning standards for developing solutions to match needs of different learning practices and formats.
Remote Learning Websites
We integrate advanced features and the latest functionalities in e-learning solutions. Our applications support immersive learning experience and high engagement value to deliver the most congenial and supportive environment for remote learners.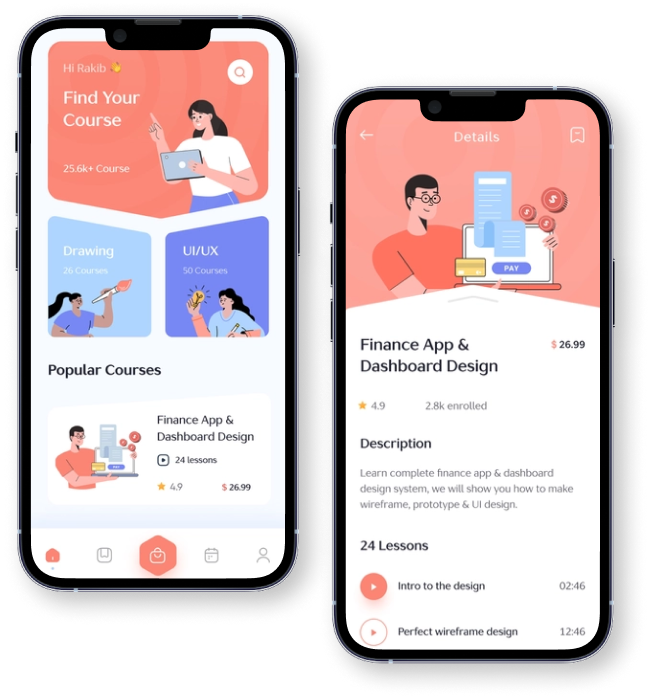 Institute Management Software
We work on e-landscaping the entire system of teaching for education providers. This aims at opening up wider horizons of this industry by making the experience of students better and providing them with improved methods of teaching.
Virtual Classroom Solutions
Our virtual classroom solutions can be a game-changer for teaching businesses as they elevate things digitally. The students and teachers can collaborate and interact in a classroom-like environment without being there physically.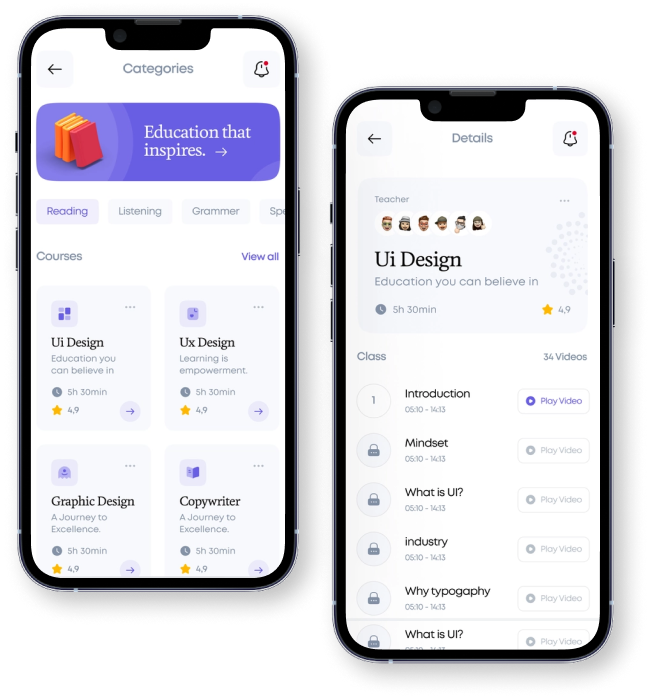 Corporate Training Solutions
There is a huge demand for corporate training services to increase employee satisfaction and minimise turnover rate. We have helped thousands of learners across different companies to grab the desired skillsets and upgrade their knowledge base through our corporate training solutions.
Online Examination Panel
With Inventcolabs' examination panel solutions, teachers and trainers can create and conduct exams online. Students can access these examinations on their laptops or handheld devices remotely. This offers seamless connectivity between teachers and students.
What Our Clients Say About Us
Over 150+ Satisfied Clients And Growing
Ms. Monja Uzunovic
Digital Marketing Manager, Markable
Dubai, UAE
We are very happy about the solutions that Inventcolabs provided. We were running out of time with our event but Inventcolabs made it all possible. They created the perfect software we needed for our show with all the features that we asked for. Can't thank them enough for the great job that they did in the nick of time. Will recommend!
Mr. Rudy Rubeiz
Founder, Lecigaro
Dubai, UAE
It has been a great experience working with the team at Inventcolabs. They are experts in ecommerce development and know how to align your business idea with advanced platform possibilities. They did a great job at bringing my project to its full spectrum role and making it deliver optimum value across customer touchpoints.
Ms. Colombo
Founder, Now App
Mexico
Have worked on back to back projects with Inventcolabs. I have seen them growing for a small-sized team to an all-inclusive resource integrated setup. They have been great at support, always available for critical discussions (even in the odd hours), so dedicated towards serving their clients. Served commitments all the way and never lost the track of time. Kudos to the all star performance at bringing our complex application development idea to life. Looking for more of great working together!!!
Ms. Sameera
Founder, Iseehat
Seattle, USA
Inventcolabs is the reason I now believe more in newer ventures. As they are flexible to communicate and engage with. Lean processes allow you the enormous ability to reinvent and scale. At the same time they are rigorous and sharp at converting ideas into actions. Inventcolabs just did this for my app all through the course of development and deployment.
It has been an extremely smooth experience to work with Inventcolabs. For me as a non-technical person who knows nothing about the web, you guys have been 'friendly experts'. Amazing SPOC to work with. Thanks, keep it up! I must say the entire team has been phenomenal at attending concerns and pulling on-time deliveries and proving their long-held expertise in the domain wherever it was needed.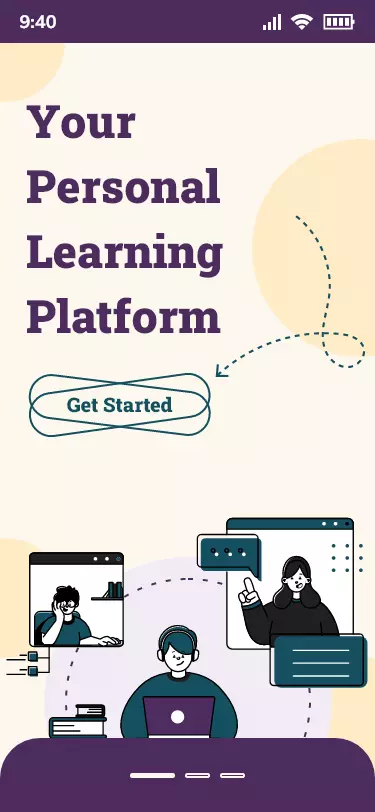 Frequently asked questions
Have a great app idea?
Bring it to the floor before your competitor does!
Want to turn your dream project into reality?
Inventcolabs is eager to get you started.
You can accept it by clicking "Accept All Cookies" button or you can continue to use our website without changing your browser settings.