Join Us Today and Explore A New World Of Opportunities
Inventcolabs is not another run-of-the-mill company that where employees work like robots throughout their careers. We are one close-knit unit where each employee is a family member. Our employees work together as a coordinated team, helping each other grow. We have built a friendly yet challenging work environment where each employee can get ahead in their career. Be a part of our family and see your career take off!

Growth Opportunity
Inventcolabs gives freshers as well as experts a unique opportunity to grow in a flexible and supportive environment. We believe that even the toughest task looks easy when employees are happy. We continuously motivate and nurture talents for a better future together.

Bonuses
Everyone likes rewards and incentives and our employees are no different. We value the hard work that our team puts in to make our clients happy and award them various perks as a token of our appreciation!

Community Partner
Join Inventcolabs to work on your dream projects. We like exploring new work opportunities and our employees get hands-on experience with the latest tech. So, if you want to work on rapidly changing technology and complete challenging tasks, Inventcolabs is where you want to be.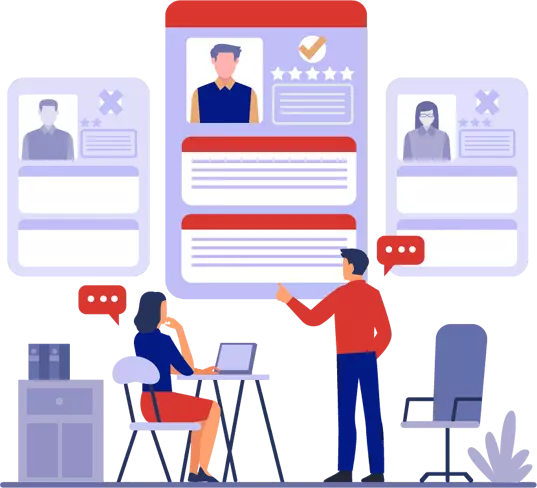 Positions Open! Apply today for a rewarding career
Be a part of a leading IT company. Apply for positions matching your skills and we will arrange a meeting.
We are on a hunt for talent!
If you don't see a suitable position here, you may write to us and get answers to your specific queries for openings. We will soon get in touch!
Send Us Resume
Join Our Team for Evolving Your Career
Have a great app idea?
Bring it to the floor before your competitor does!
You can accept it by clicking "Accept All Cookies" button or you can continue to use our website without changing your browser settings.