Innovative Healthcare Solutions for the New-Age Health Operatives
We enable fast-paced adoption of the healthcare system with robust digital advancements. From reduced operational costs to clinic management to a highly effective patient treatment solution, We are a pioneering healthcare mobile app development company delivering optimum results. With top-class healthcare software development services, we scale telemedicine for supporting healthcare infrastructure amidst the pandemic.
Hospital Management Systems
Health & Fitness Tracking Apps
Healthcare Analytics & Business Intelligence
Web and Mobile Healthcare Solutions
Pharma IT Software Solutions
Electronic Medical Records (EMR) Software
Electronic Health Records (EHR) Software
Clinical Management System Software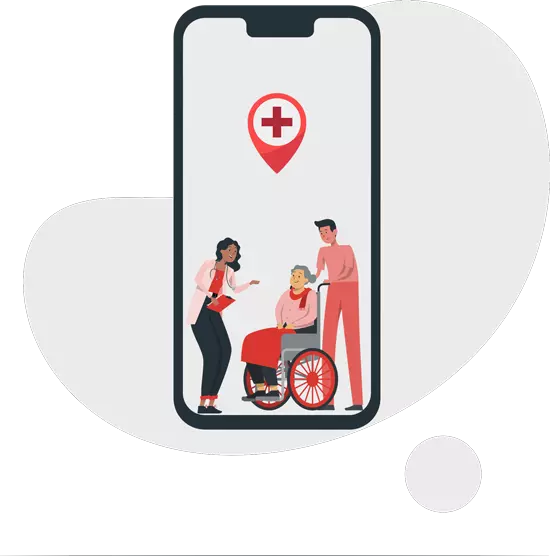 Hire Medical Software Developers for Custom Healthcare Software Solutions
Implement digitalization into your company's system by hiring medical software developers from Inventcolabs Software. We offer the finest resource hiring and engagement options to help you build the most advanced healthcare solutions meeting your budget and timeline requirements.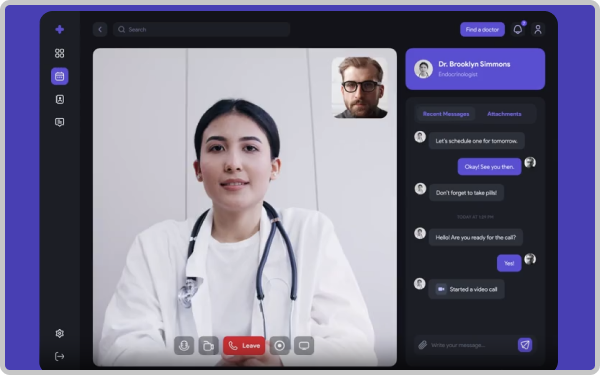 Telemedicine Software Development
Our telemedicine software development services allow healthcare providers to offer remote consultations and patient monitoring. It not only improves care accessibility but also automates the entire care management system.
MHealth Solutions
Our professionals know how important it is to integrate MHealth solutions into a healthcare platform. It allows providers to develop lasting rapport with their patients and let them reach doctors quickly to solve any queries.
Patient Engagement Solutions
We focus on improving patient interactions by delivering personalized experiences using various patient engagement solutions. Inventcolabs customizes digital experiences for each patient to improve outcomes.
Electronic Health Record (EHR/EMR) Software Solutions
Our team creates efficient EMR software with PMS and HIE functionalities for effectively managing the communication gap. Our team is all-equipped to build interoperable EHR software for managing a range of tasks, like electronic documents, patient profiles, clinical dashboards, etc.
E-Prescription (ERx) Software
Hire experienced professionals to build an E-prescription software that eliminates medication errors and streamlines the entire prescribing process across the ends. In addition to that, healthcare professionals can enjoy valuable insights into drug interactions to improve patient outcomes.
IoT/IoMT/IoHT Software Development
Our team has always used the opportunity to partner with healthcare providers and medical practitioners to develop IoT-enabled solutions that optimize complete operational process and enhance patients' experiences.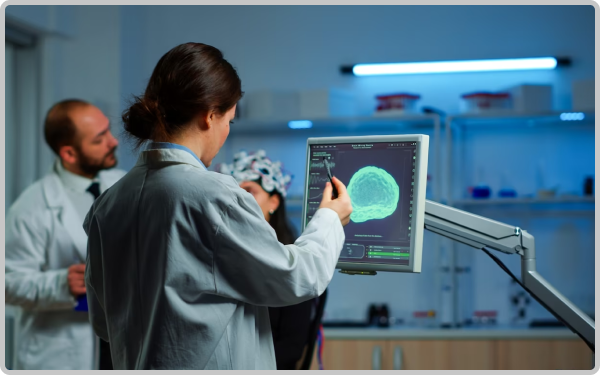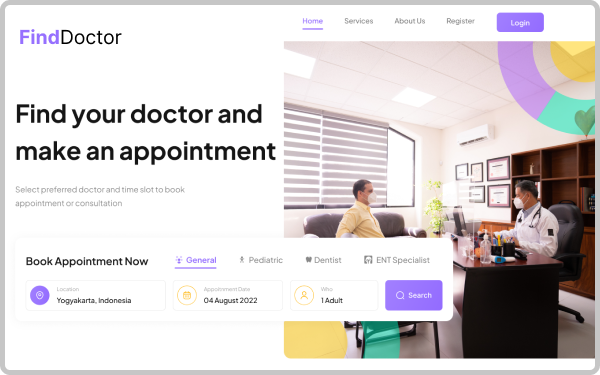 Doctor Appointment Booking Systems
Our doctor appointment booking systems have worked with many clients to improve their efficiency and keep patients well-attended and served. It gives patients the liberty to schedule or reschedule their appointments 24X7 at their fingertips.
Remote Patient Monitoring Software
Our remote patient monitoring solutions allow healthcare professionals to interact virtually with patients and provide them with medical prescriptions in the comfort of their homes. This makes the relationship between patients and doctors stronger.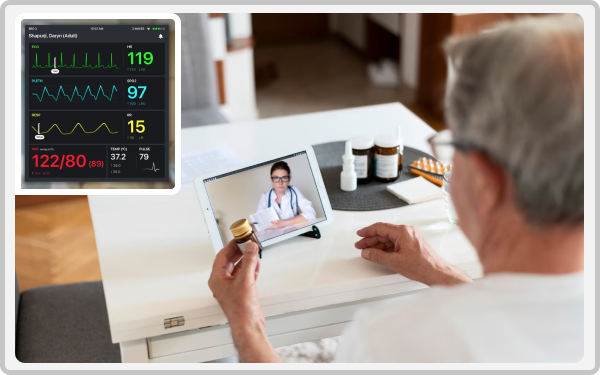 What Our Clients Say About Us
Over 150+ Satisfied Clients And Growing
Inventcolabs delivered the app on time, earning positive remarks from the client. They were responsive and communicative via Skype and email. Customers can expect a team that can offer quality work at a reasonable cost.
Executive Manager
Religious Platform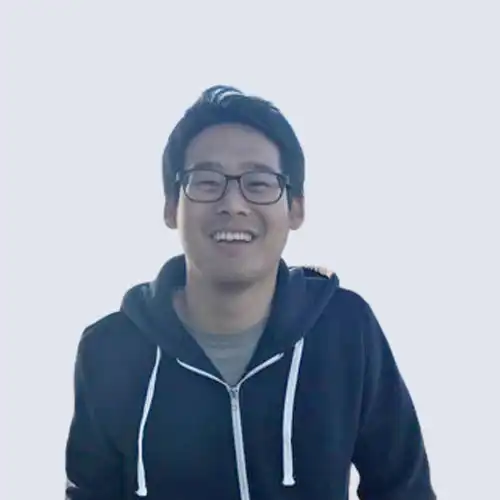 Mobile App Dev for Religious Platform
Religious Platform
Project Summary
Inventcolabs developed a mobile app for a religious platform. The team built both an iOS and Android version of the app.
Project Date
Apr. - July 2023
Project Budget
Less than $10,000
Inventcolabs meets my expectations and is developed what I've requested. I recommend working with Inventcolabs if you want to replicate something similar to what I've done with this project. They're responsive and quick to address the client's changes and fix development issues.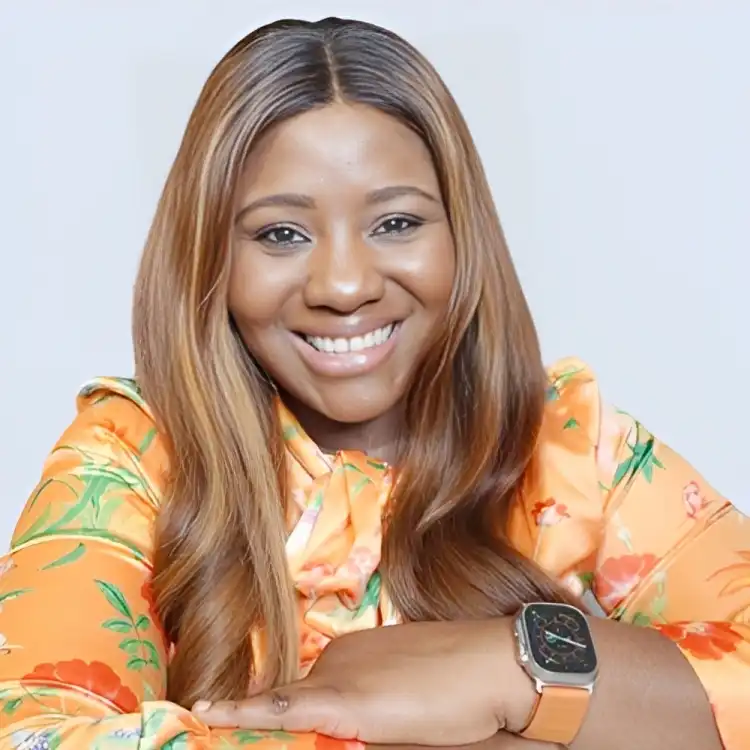 Mobile App Development for Booking Company
Booking Company
Ms. Adeyinka Akeju
Lagos, Nigeria
Project Summary
Inventcolabs has developed a mobile application for an online booking company. The client has asked Inventcolabs to replicate their website's design and functionalities, which are booking vacation properties.
Project Date
Aug. 2022 - Ongoing
Project Budget
$10,000 to $49,999
It has been an extremely smooth experience to work with Inventcolabs. For me as a non-technical person who knows nothing about the web, you guys have been 'friendly experts'. Amazing SPOC to work with.
Founder
Online Food Delivery Company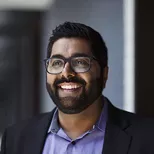 Mobile App Development for Online Food Delivery Company
Online Food Delivery Company
Project Summary
An online food delivery company hired Inventcolabs to provide mobile app development. They created a food delivery app for Android and iOS using Flutter and also provided marketing services for the platform.
Project Date
Aug. 2021 - Jan 2022
Project Budget
$10,000 to $49,999
Inventcolabs was proactive, caring, and easy to work with, meeting the client's expectations and satisfying their needs. They make sure to meet our demands.
Web & App Dev for Perfume Company
The Perfume Smell
Project Summary
Inventcolabs helped a perfume company develop all the customer-facing technology behind their business, including an app and a website.
Project Date
Aug. - Dec. 2022
Project Budget
$50,000 to $199,999
Team Inventco helped me to build a mobile platform for iOS and Android from scratch. They delivered exactly what was needed on time, leaving me completely satisfied with the collaboration. Inventco's response time was really good and their team was technically sound. Would highly recommend them.
Franchise Owner
Director, Yaduvanshi Fitness Club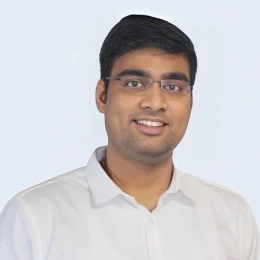 iOS & Android Development for Fitness & Wellness Company
Yaduvanshi Fitness Club
Mr. Ravindra Yadav
Gurgaon, India
Project Summary
Inventcolabs provides mobile app development services. The team Inventco helped me to build a mobile app for IOS and Android from scratch.
Project Date
Sep. 2022 - Jan. 2023
Project Budget
$10,000 to $49,999
I've been thoroughly impressed with Inventcolabs humility and willingness. They consistently delivered work on time and exhibited a genuine dedication.
SEO, SMM, Content Creation & Marketing for Medicine Company
Ronaldo Biotech
Anurag Gupta
Jaipur, India
Project Summary
Inventcolabs provides digital marketing services for a medicine company. The team implements strategies involving SEO, social media marketing, content creation, email marketing, and online advertising efforts.
Project Date
June 2023 - Ongoing
Project Budget
$10,000 to $49,999
Frequently asked questions
Have a great app idea?
Bring it to the floor before your competitor does!
Want to turn your dream project into reality?
Inventcolabs is eager to get you started.
You can accept it by clicking "Accept All Cookies" button or you can continue to use our website without changing your browser settings.