Customized On-Demand App Development Solutions for Your Company
It's no secret that the on-demand app development solutions trend is getting popular. Uber is leading the charge toward an on-demand economy. As a result, the average man's life has become a lot more convenient thanks to the availability of flexible services at the press of a button. People frequently choose on-demand app solutions because they provide the comfort and ease of being able to accomplish anything, at any time, from any location.
With Inventcolabs' assistance, you may establish your own on-demand company and provide your clients more comfort and flexibility by bringing your business to mobile devices. If you're looking for highly scalable, user-friendly on-demand app development services that can be tailored to your specific niche market needs, we've got you covered.
Our Top Notch On-Demand App Development Services
Taxi Booking App Development Services
Do you want to own an on-demand taxi booking application? We steer your company on the right track by providing a comprehensive technology platform for bookings and reservations.
FinTech App Development Services
Inventcolabs uses innovative IT solutions to tackle industry obstacles and increase client loyalty through sophisticated FinTech app development solutions.
Courier & Package Delivery App Services
Give your customers the ease of on-demand pickups and drop-offs using a basic app and advanced tracking and communication tools.
On-Demand Home Services App Development
Using our reliable on-demand application development services for home service, you may connect your business to customers who are in the market to avail such services.
Parking App Development Services
From scheduling a parking space to making valet parking requests such as car pickup and drop-off at the user's preferred location, On-Demand Parking provides a seamless experience.
Laundry App Development Services
Customers may have their laundry picked up, delivered, washed, and ironed at their convenience with Inventcolabs' on-demand laundry application solutions.
Want to hire Salesforce app development company?
On-Demand App Development Features
Booking Module
Allow app customers to make a reserving for the service whether a taxi, salon, courier provider or another service. With one easy-step, customers get to book any services as per the demand.
Scheduling a booking/ order
Give customers the choice of scheduling provider as in step with their preferred time and day. They are enabled to time table provider an afternoon or week earlier than via way of means of coming into the date and genuine time.
In-app payments
With a couple of payment methods like internet banking, E-wallets, credit/debit cards, permit customers to pay for the order the usage of safe, speedy and steady charge mode.
Ordering on-the-go
With one or easy taps, customers vicinity the order for the preferred sevices or product. Choose from the variety of on-call for services/products, this option allows customers to reserve at the go, filling required detail.
Order tracking
Once customers vicinity the order for the service/product, permit them to tune the order popularity with real-time updates. In fact, customers can test the envisioned arrival time of the service.
Real-time calls and messages
Real-time messaging and contact characteristic makes it smooth for customers and delivery-drivers to speak in case in the event that they have any question or confusion.
Our On-Demand App Development Process
On-demand mobile apps are in high demand, thanks to the ever-evolving digital industry. Therefore, while following both agile and conventional app development methodologies end-to-end, our on-demand delivery app development company provides customized services to clients. Our whole development process, from conceptualization to launch, is done in-house, ensuring that all of your data is safe.
Understanding Your Requirements
In order to turn your business idea into the best possible technological solution, our business analysts have the necessary experience and training. We will work directly with you to gain a deeper understanding of your business and your users in order to develop an app that meets their requirements.
Designing the UI&UX
We'll start by creating an "avatar" for your Android app, and then we'll customize it to meet your exact requirements. We have first-hand knowledge of the value of good design and customer satisfaction. A UI isn't good enough if it requires an explanation to its users.
Development
Now, our skilled team of developers will give life to your concept or vision. We build up the database, core logic, and screen behaviors so that you enjoy the most smooth and immersive experience possible.
QA Testing
According to research, customers' discontent with bugs is a common cause of low ranks in app stores. As soon as the app is ready for public use, we will continue testing and fixing any issues that may arise. Even after the launch, we're here to help!
Maintenance
After the application is out, we will not leave you in the lurch. A successful launch on the Google Play and App Store is crucial, but it's the outcomes that really matter. We'll be right there with you, gathering data on the ground and making iterations until we achieve your business objectives together.
Feature-Rich On-Demand Experience For Users And Your Business
Users may keep track of their ordered items in real-time thanks to the live tracking tool.
Users may choose between debit/credit card, NFC, and mobile payment channels such as Google Wallet and Apple Wallet.
When a product is out of stock or unavailable, users can add it to their wish list.
In-app notifications, SMS, or email alerts are used to notify customers about the progress of their orders or special offers and discounts.
Direct scanning and uploading of images are made possible via the in-app camera function.
Your app's services and features can be improved by incorporating a feedback system.
Performing Quality Assurance (QA) testing on your product before deploying it to app stores ensures that it is free of errors and bugs.
Transparency in the product development process through regular and real-time communication with customers about the current state of the project.
Our workstations safeguard your product's IP with high-security standards, preventing it from being breached.
We use the SSL certificate to encrypt your on-demand apps, preventing unauthorized access to your data.
+ Years
of Industry Experience
%
Senior and Expert Staff
What Our Clients Say About Us
Over 150+ Satisfied Clients And Growing
Inventcolabs delivered the app on time, earning positive remarks from the client. They were responsive and communicative via Skype and email. Customers can expect a team that can offer quality work at a reasonable cost.
Executive Manager
Religious Platform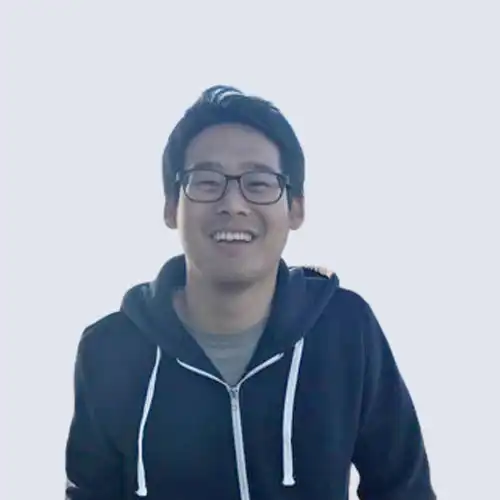 Mobile App Dev for Religious Platform
Religious Platform
Project Summary
Inventcolabs developed a mobile app for a religious platform. The team built both an iOS and Android version of the app.
Project Date
Apr. - July 2023
Project Budget
Less than $10,000
Inventcolabs meets my expectations and is developed what I've requested. I recommend working with Inventcolabs if you want to replicate something similar to what I've done with this project. They're responsive and quick to address the client's changes and fix development issues.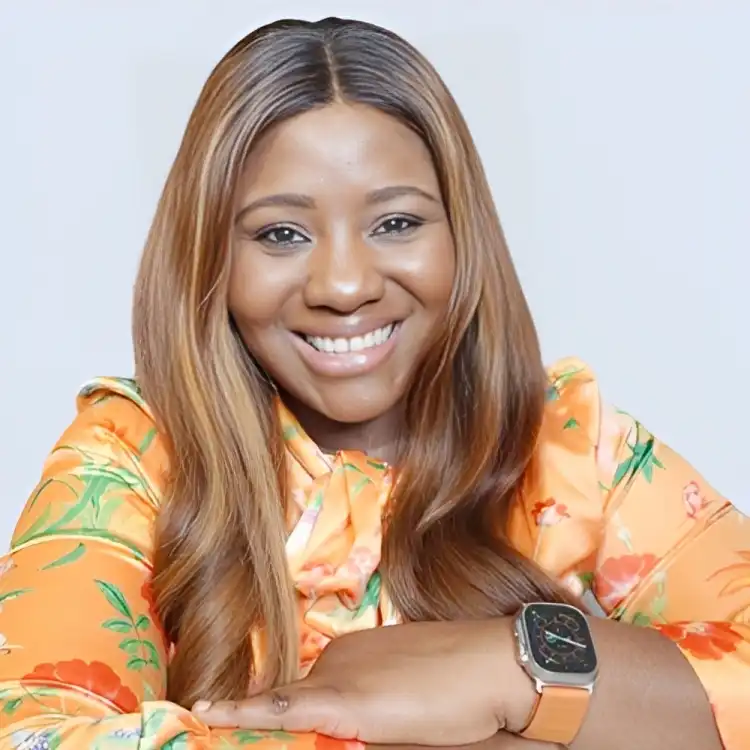 Mobile App Development for Booking Company
Booking Company
Ms. Adeyinka Akeju
Lagos, Nigeria
Project Summary
Inventcolabs has developed a mobile application for an online booking company. The client has asked Inventcolabs to replicate their website's design and functionalities, which are booking vacation properties.
Project Date
Aug. 2022 - Ongoing
Project Budget
$10,000 to $49,999
It has been an extremely smooth experience to work with Inventcolabs. For me as a non-technical person who knows nothing about the web, you guys have been 'friendly experts'. Amazing SPOC to work with.
Founder
Online Food Delivery Company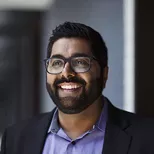 Mobile App Development for Online Food Delivery Company
Online Food Delivery Company
Project Summary
An online food delivery company hired Inventcolabs to provide mobile app development. They created a food delivery app for Android and iOS using Flutter and also provided marketing services for the platform.
Project Date
Aug. 2021 - Jan 2022
Project Budget
$10,000 to $49,999
Inventcolabs was proactive, caring, and easy to work with, meeting the client's expectations and satisfying their needs. They make sure to meet our demands.
Web & App Dev for Perfume Company
The Perfume Smell
Project Summary
Inventcolabs helped a perfume company develop all the customer-facing technology behind their business, including an app and a website.
Project Date
Aug. - Dec. 2022
Project Budget
$50,000 to $199,999
Team Inventco helped me to build a mobile platform for iOS and Android from scratch. They delivered exactly what was needed on time, leaving me completely satisfied with the collaboration. Inventco's response time was really good and their team was technically sound. Would highly recommend them.
Franchise Owner
Director, Yaduvanshi Fitness Club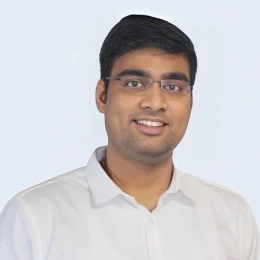 iOS & Android Development for Fitness & Wellness Company
Yaduvanshi Fitness Club
Mr. Ravindra Yadav
Gurgaon, India
Project Summary
Inventcolabs provides mobile app development services. The team Inventco helped me to build a mobile app for IOS and Android from scratch.
Project Date
Sep. 2022 - Jan. 2023
Project Budget
$10,000 to $49,999
I've been thoroughly impressed with Inventcolabs humility and willingness. They consistently delivered work on time and exhibited a genuine dedication.
SEO, SMM, Content Creation & Marketing for Medicine Company
Ronaldo Biotech
Anurag Gupta
Jaipur, India
Project Summary
Inventcolabs provides digital marketing services for a medicine company. The team implements strategies involving SEO, social media marketing, content creation, email marketing, and online advertising efforts.
Project Date
June 2023 - Ongoing
Project Budget
$10,000 to $49,999
Frequently asked questions
Have a great app idea?
Bring it to the floor before your competitor does!
Latest Blogs And News
Stay updated with the latest development insights, technologies, trends.
Want to turn your dream project into reality?
Inventcolabs is eager to get you started.
You can accept it by clicking "Accept All Cookies" button or you can continue to use our website without changing your browser settings.