Custom Fleet Management Software Development Company
Inventcolabs offers fleet management software development based on your custom requirements. Our team will collaborate with you to understand your requisite and incorporate them into software. With us, you can acquire a fleet tracking app, fleet management app, and more to achieve your goals.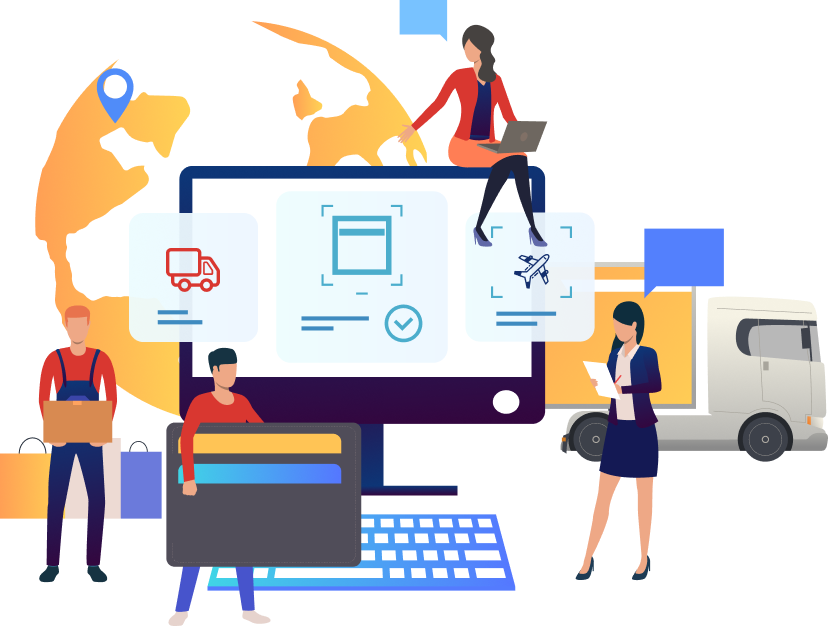 Custom Fleet Management Software Development Solutions
Our fleet management development services fuse with high-end data resources and market trends to get you a perfect operational fit suiting your business requirements. From truck management, vehicle management, and tracking management to data analysis, asset management, and more, we can customize attributes that will help you take your resource efficiency to the next level.

GPS Tracking and Communication

Fleet Telematics Software

Fuel Management

Management Integration
Fleet Maintenance

Asset Management
Fleet Management App Development Features
Fleet management app development can provide you with strong core features that will make your process and business operations easier. Our team incorporates features that enhance your workflow. Check out unique features for fleet management app: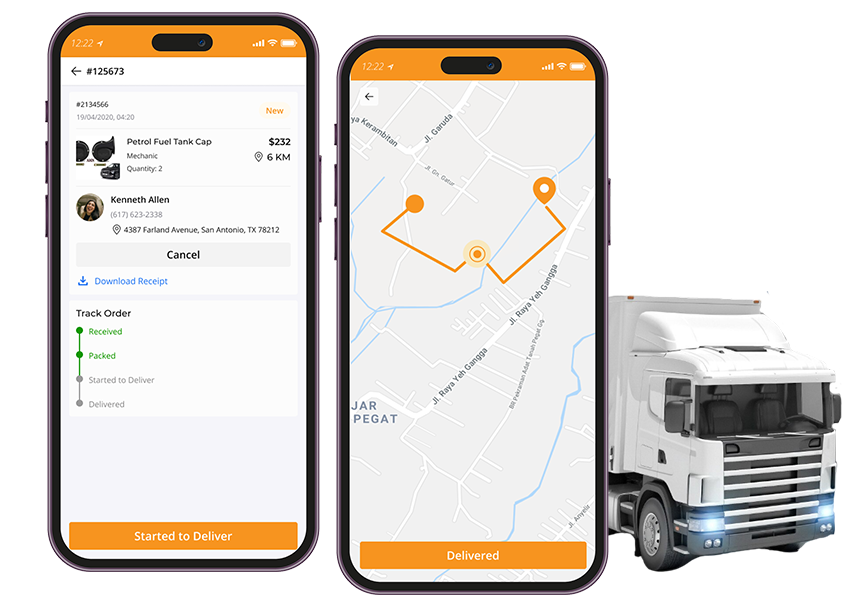 Driver Panel
The driver panel or dashboard in fleet management software will provide all the information that drivers need to analyze and improve their performance. Here are some of the driver panel features of the solutions we have offered:
Drivers' Online Assistance
Driver Scoreboard
Tracking the Route
Insurance Services
Tracking Driver Behavior
GPS Tracking in Real Time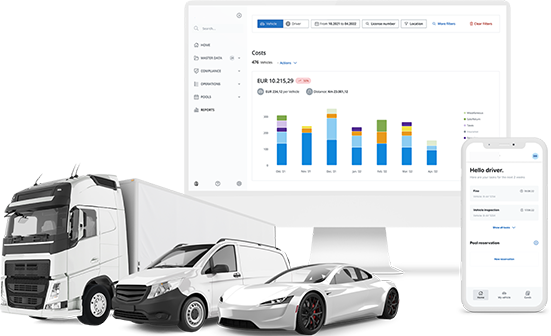 Admin Panel
Admin panel in fleet management software allows the administrators to take control of workflow as well as manage overall business side of operations including process inventory, transportation schedules, duty rosters, and other fleet functionaries. Check out these features on admin panel:
Maintenance Scheduling
Service Availability
Driver Management
Customized Solutions
Vehicle Management
Performance Analysis
Why Choosing Inventcolabs For Fleet Management Software Development?
Planning to optimize your business and unlock another level of efficiency with vehicle tracking and fleet management systems? We offer a range of valuable options, but if you are contemplating why us, we are listing few reasons for you:

Deep Business Insights
Our software solutions will help you get real-time insights and analyze the overall performance of your business so that you can improvise, grow, and benefit with time.

Analytics & Reporting
We will help you with building solutions that will help you analyze and provide real-time reports on your fleet output, driver performance, and more. The solution will allow you to access advanced fleet operations reports and performance metrics.

Improve Productivity
With fleet management app development software solution by Inventcolabs, you can get more control over your enterprise action and workflow, improve functional accuracy and enhance overall productivity of your business.

On-time delivery
We provide software solutions as scheduled and needed, our team will create a timeline for a custom app and provide on-time delivery with high customer satisfaction.
What Our Clients Say About Us
Over 150+ Satisfied Clients And Growing
Inventcolabs delivered the app on time, earning positive remarks from the client. They were responsive and communicative via Skype and email. Customers can expect a team that can offer quality work at a reasonable cost.
Executive Manager
Religious Platform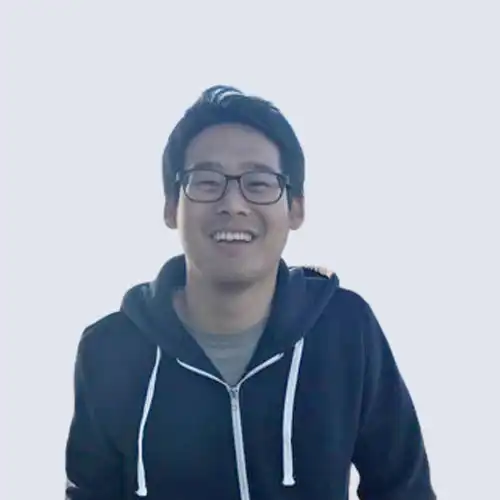 Mobile App Dev for Religious Platform
Religious Platform
Project Summary
Inventcolabs developed a mobile app for a religious platform. The team built both an iOS and Android version of the app.
Project Date
Apr. - July 2023
Project Budget
Less than $10,000
Inventcolabs meets my expectations and is developed what I've requested. I recommend working with Inventcolabs if you want to replicate something similar to what I've done with this project. They're responsive and quick to address the client's changes and fix development issues.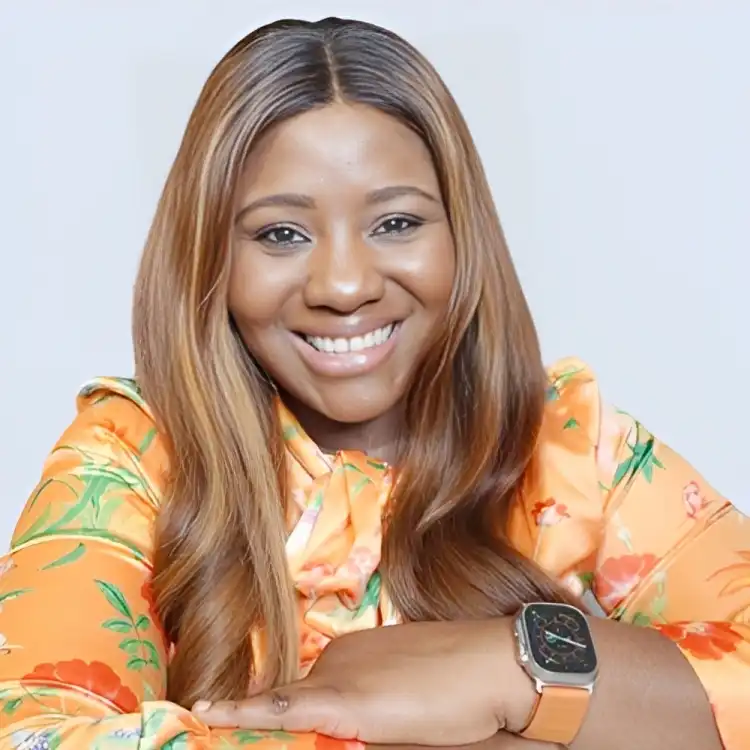 Mobile App Development for Booking Company
Booking Company
Ms. Adeyinka Akeju
Lagos, Nigeria
Project Summary
Inventcolabs has developed a mobile application for an online booking company. The client has asked Inventcolabs to replicate their website's design and functionalities, which are booking vacation properties.
Project Date
Aug. 2022 - Ongoing
Project Budget
$10,000 to $49,999
It has been an extremely smooth experience to work with Inventcolabs. For me as a non-technical person who knows nothing about the web, you guys have been 'friendly experts'. Amazing SPOC to work with.
Founder
Online Food Delivery Company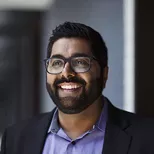 Mobile App Development for Online Food Delivery Company
Online Food Delivery Company
Project Summary
An online food delivery company hired Inventcolabs to provide mobile app development. They created a food delivery app for Android and iOS using Flutter and also provided marketing services for the platform.
Project Date
Aug. 2021 - Jan 2022
Project Budget
$10,000 to $49,999
Inventcolabs was proactive, caring, and easy to work with, meeting the client's expectations and satisfying their needs. They make sure to meet our demands.
Web & App Dev for Perfume Company
The Perfume Smell
Project Summary
Inventcolabs helped a perfume company develop all the customer-facing technology behind their business, including an app and a website.
Project Date
Aug. - Dec. 2022
Project Budget
$50,000 to $199,999
Team Inventco helped me to build a mobile platform for iOS and Android from scratch. They delivered exactly what was needed on time, leaving me completely satisfied with the collaboration. Inventco's response time was really good and their team was technically sound. Would highly recommend them.
Franchise Owner
Director, Yaduvanshi Fitness Club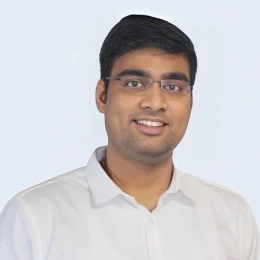 iOS & Android Development for Fitness & Wellness Company
Yaduvanshi Fitness Club
Mr. Ravindra Yadav
Gurgaon, India
Project Summary
Inventcolabs provides mobile app development services. The team Inventco helped me to build a mobile app for IOS and Android from scratch.
Project Date
Sep. 2022 - Jan. 2023
Project Budget
$10,000 to $49,999
I've been thoroughly impressed with Inventcolabs humility and willingness. They consistently delivered work on time and exhibited a genuine dedication.
SEO, SMM, Content Creation & Marketing for Medicine Company
Ronaldo Biotech
Anurag Gupta
Jaipur, India
Project Summary
Inventcolabs provides digital marketing services for a medicine company. The team implements strategies involving SEO, social media marketing, content creation, email marketing, and online advertising efforts.
Project Date
June 2023 - Ongoing
Project Budget
$10,000 to $49,999
Frequently asked questions
Have a great app idea?
Bring it to the floor before your competitor does!
Want to turn your dream project into reality?
Inventcolabs is eager to get you started.
You can accept it by clicking "Accept All Cookies" button or you can continue to use our website without changing your browser settings.