Salesforce Development Services Fuelling The Next-Age Customer Programs
It's time to upgrade your Salesforce experience with the help of Inventcolabs, a renowned Salesforce development company. At Inventcolabs, we assist you in maximizing the potential of Salesforce to provide your customers with an unparalleled level of service. With the help of certified Salesforce app developers, we offer comprehensive Salesforce professional services, involving development and modification. Today, our portfolio includes 500+ successful Salesforce implementations, including Fortune 500 companies.
Integrated Salesforce Solutions
With our Salesforce development services, you can easily integrate, create, and customize the CRM Salesforce. Our salesforce integration consultants curate the best Salesforce integration services.
Customization of Salesforce
We help you get the most out of your Salesforce CRM experience by tailoring it to your specific company needs. As a result of our expertise in generating unique features, we can modify basic Salesforce apps in order to build fast, viable, and secure solutions.
Salesforce Connectivity with Other Apps
Attain smooth integration with third-party applications in order to meet your needs and enhance your business's outputs in every way. We assist you in integrating with third-party providers such as payment processors, ratings, and reviews to improve customer & employee experience.
Salesforce Development
Using Apex and Visualforce design processes like Workflow regulations, Process Creator, etc., you may improve your sales and automate your everyday tasks.
Development of Salesforce Apps
You can do anything you want if you use the Salesforce1 mobile platforms and Salesforce AppExchange apps that are suited for Lightning. We has helped many business supply technical solutions to their customers.
Customized Reports and Dashboards
Custom dashboards and reports produced by our Salesforce developers allow you to see the big picture at a glance. Apex instructions are used to access the report's data for a comprehensive view.
Lightning Service by Salesforce
At Inventcolabs, our Salesforce Lightning consultants provide the finest protection for AppExchange by securing your data and other important credentials. We are expert in Salesforce Lightning
Salesforce Chatter
If you want to communicate successfully with your colleagues, acquire insights about your organization, and retain your expertise, you should join the world's most popular workplace social network.
Optimization Services for Salesforce
Many Salesforce users underutilize the software's potential, as we've seen time and time again. It's in situations like these that Salesforce Optimization services come in handy. Inventcolabs offers a solution for every Salesforce optimization, and it's tailored to your organization. We've got all of it!
SalesForce.com Help & Support
The Salesforce Development team at Inventcolabs has the expertise and resources to tackle even the most challenging Salesforce Support cases. When it comes to delivering excellent outcomes and stewarding data, we never take a step back.
Want to hire Salesforce app development company?
Salesforce CRM Development Solutions
Inventcoabs specializes in delivering salesforce CRM services. We also provide Salesforce cloud, Service, Marketing cloud implementation services, and many more, making customization of your solutions according to all your business-specific needs. The high skills and deep expertise of our developers help to implement solutions in 4-18 weeks depending on the scale and complexity of the projects.
Salesforce mobile solution development
At Inventcolabs, we have a high-end expertise in building and delivering Salesforce mobile solutions for different set of business requirements across multiple service and product niches. We have been working extensively on latest technological references and application ideas to build advanced systems and translate existing solutions on the cloud.
We create mobile solutions in Salesforce, we make sure you get the best plans, technological edge, and timely delivery, with seamless support to have the most out of your Salesforce endeavor. We help you make it to the most advanced Salesforce utility and action by implementing the latest in Salesforce:
> Salesforce Community Cloud
> CPQ and Marketing Cloud
> Mobile Commerce Cloud
> AI and Experience Cloud
> Salesforce Einstein
> Pardot Integration
> Lightning Development
Salesforce Cloud Application Development
Inventcolabs is an expert in providing Salesforce CRM services. There are a wide range of additional services we may give to meet the unique requirements of your organization. These include Salesforce cloud solutions, maintenance, marketing, and many more. Depending on the scope and complexity of the projects, our developers are able to deliver solutions in 4-12 weeks owing to their exceptional abilities and knowledge.
Salesforce Sales Cloud
Increase your company's growth with the help of sales cloud technologies by integrating all of your sales operations, such as marketing and customer acquisition. Our Salesforce Sales cloud services help our clients achieve In-line analytics with time-tested techniques, monitoring all sales processes on a common platform, and thereby improving the efficiency of the organization.
Management of Customer Interactions
360-Degree View of the Customer's Perspective
Analytics for sale
Management of customers' lead flow
Personalization of the customer experience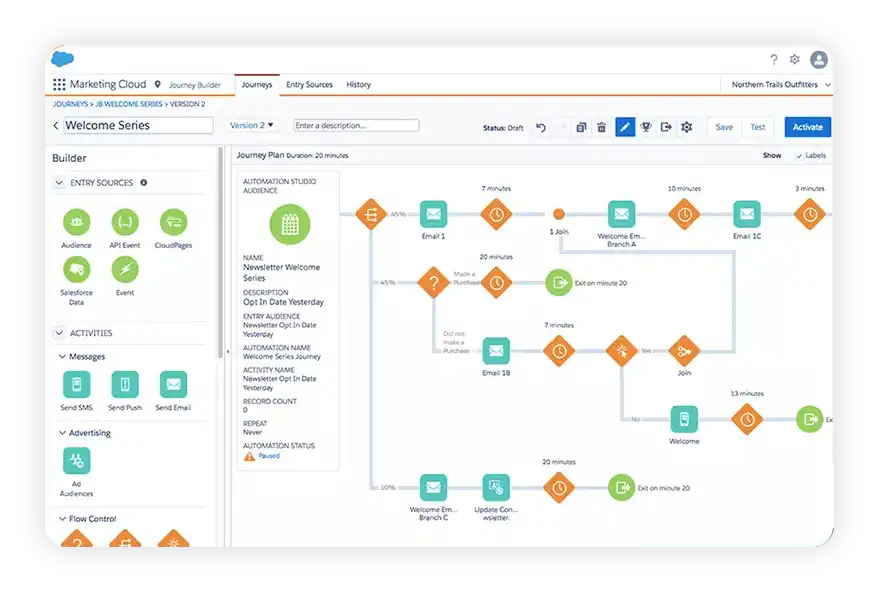 Salesforce Marketing Cloud
Salesforce Marketing Cloud helps you to keep track of your customers' journey management by customizing all marketing activities. Marketing campaigns may be automated with ease, and marketing reports can be transferred quickly due to the predictive analysis.
Increased Profits
Transaction Authentication and Verification
Real-time Insights
Enhanced Billing Engine
Maximization of Profitability
Product and Pricing Changes
Salesforce Services Cloud
Salesforce service cloud offerings can help you build long-term relationships with your clients. You may reduce the distance between your company and its potential clients by providing them with personalized service experiences. Integrating the service cloud with other applications and streamlining the workflow makes it easier to provide seamless client solutions.
Support Workflow
Management of cases
Reporting and analytics powered by AI
Management of Field Services
Support for multiple service channels
Salesforce Commerce Cloud
It's a cloud-based SaaS eCommerce system that's very scalable. Additionally, Salesforce Commerce Cloud offers industry-leading functionality and features that have been developed and polished over many years to give a highly efficient eCommerce experience. We select the best solution for our clients based on their specific needs.
Customer Engagement
Customized Experienced
Community Forum
3rd Party Integration
Salesforce Community Cloud
Salesforce community cloud services allow your customers, employees, and business partners to communicate on a single platform, bridging the communication gap between them. Your company processes will be streamlined and amplified as a result of the use of a community cloud service.
Customer Engagement
Customized Experienced
Mobile Commerce
Content Management
Advertising and Promotions Management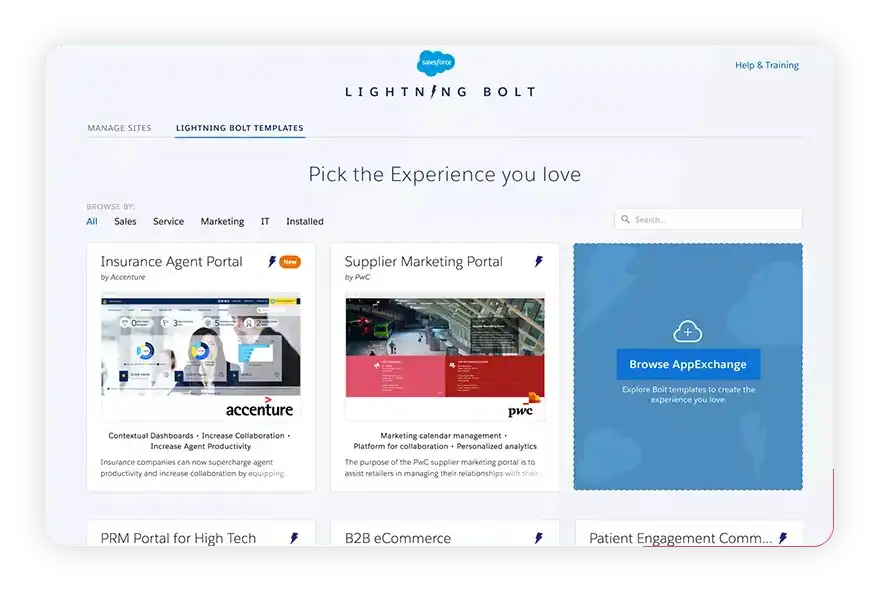 We offer Salesforce AI Solution & 3rd Party Software Integration Service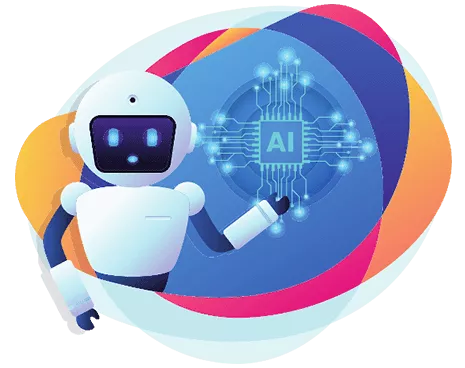 Salesforce AI solution
We have helped information-first enterprises and innovative start-ups with building solutions acquiring AI-enabled solutions utilizing the strength of advanced language interpretation, bot programming, and predictive intelligence through Salesforce AI. We help our clients leverage business-empowering Artificial Intelligence systems and functional workflows through Salesforce Einstein allied with other collaborative services and program resources.
Einstein Bots
We develop and deploy Salesforce Einstein Bots to seamlessly integrate with your CRM and information workflow to validate, strengthen, and optimize your programs to deliver greater functional outputs and excellent customer experiences.
Einstein Prediction Builder
In the age of hyper-connected production processes and data-driven intelligence systems, we are doing every bit to make artificial predictive acumen join forces with progressive IT practices through Einstein Prediction Builder solutions.
Einstein Language
We create the complete actionable workflow to interpret language intents and classify communication contexts to help businesses interface and process customer queries and requests better throughout the channel of discourse through Einstein Language.
Einstein Vision
Image recognition can help in building effective learning and data collaboration models for businesses. With our expertise in building inventive solutions on Einstein Vision, we help our clients to leverage the latest Salesforce image production and servicing capabilities.
Einstein Discovery
Get your system to interpret and analyze market patterns by reading AI-powered action recommendations and data-driven insights. Get a performance edge to increase process efficiencies as you build advanced decision drivers for your business on Einstein Discovery.
3rd Party Software Integration
Businesses need to constantly expand their production and release systems, upgrade their action plan, and scale their operations responding to the evolving needs and shifting trends. At Inventoclabs, we build existing systems to unleash the latest tech capabilities integrating advanced third-party software components and services. Our experienced software engineers and product architects have extreme expertise in helping businesses augment and scale their products and processes, integrating third-party service APIs, performance tools, reporting systems, and software programs for increased and accelerated output.
Custom integration
We allow businesses to fore-build and enhance their performance capabilities serving them as per their operational needs and customer objectives with offer custom integration solutions powered by advanced technologies and services protocols.
Tool Integration
We have helped businesses with upgrading and expanding their functions by integrating latest tools. These tools enhance the capacity of legacy programs and process-oriented systems by enabling enhanced functional capacity and performance value.
API Integration
We have built API-integrated service channels for systems to seamlessly connect over networks through interactive user interfaces. Offering the service we have integrated APIs for payment, media, shipping, chats - for public, private, and composite systems.
Data Integration Services
We build data integration programs that allow businesses to connect their operations with source systems, pull out and derive data, and process information to build high-end program applications to promote and facilitate hyper-sourced data-driven business practices.
Benefits Of Salesforce App Development Services
With the right team managing your Salesforce Application Development platform, there are a plethora of benefits that your company will see across all departments. This robust and ubiquitous platform can help you scale your business relationships in several ways.
Secured System Intergrations
Customizable and Configurable Solution
Our Development Process
It takes a lot of effort to accomplish great things. That's why we use the agile development process outlined below for developing Salesforce apps.
Brainstorming and Research
First, we know requirements of our customers. We'll make a strategy that works best for your project.
Design & Development
With our team's guidance, you'll get the best layout possible for your Salesforce implementation.
Quality Control
To ensure the highest possible quality, a quality control analysis is carried out.
Support
We give a 24x7 Salesforce CRM support network for your project's long-term success.
Launch
Once we've verified that the product is ready for sale, we'll put it on the market.
The Benefits of Hiring Our Salesforce Developers
At Inventcolabs, we have a deep understanding of the Salesforce platform and its many components. With the greatest JavaScript-based solutions, we provide a great deal of flexibility and convenience for complex application development. Our Salesforce app developers have the knowledge and skills to create cutting-edge websites and web apps that provide our clients an edge over the competition.
Easy developer hiring process
The most up-to-date technologies
Upgrade with the best features for your industry
+ Years
of Industry Experience
%
Senior and Expert Staff
What Our Clients Say About Us
Over 150+ Satisfied Clients And Growing
Ms. Monja Uzunovic
Digital Marketing Manager, Markable
Dubai, UAE
We are very happy about the solutions that Inventcolabs provided. We were running out of time with our event but Inventcolabs made it all possible. They created the perfect software we needed for our show with all the features that we asked for. Can't thank them enough for the great job that they did in the nick of time. Will recommend!
Mr. Rudy Rubeiz
Founder, Lecigaro
Dubai, UAE
It has been a great experience working with the team at Inventcolabs. They are experts in ecommerce development and know how to align your business idea with advanced platform possibilities. They did a great job at bringing my project to its full spectrum role and making it deliver optimum value across customer touchpoints.
Ms. Colombo
Founder, Now App
Mexico
Have worked on back to back projects with Inventcolabs. I have seen them growing for a small-sized team to an all-inclusive resource integrated setup. They have been great at support, always available for critical discussions (even in the odd hours), so dedicated towards serving their clients. Served commitments all the way and never lost the track of time. Kudos to the all star performance at bringing our complex application development idea to life. Looking for more of great working together!!!
Ms. Sameera
Founder, Iseehat
Seattle, USA
Inventcolabs is the reason I now believe more in newer ventures. As they are flexible to communicate and engage with. Lean processes allow you the enormous ability to reinvent and scale. At the same time they are rigorous and sharp at converting ideas into actions. Inventcolabs just did this for my app all through the course of development and deployment.
It has been an extremely smooth experience to work with Inventcolabs. For me as a non-technical person who knows nothing about the web, you guys have been 'friendly experts'. Amazing SPOC to work with. Thanks, keep it up! I must say the entire team has been phenomenal at attending concerns and pulling on-time deliveries and proving their long-held expertise in the domain wherever it was needed.
Frequently asked questions
Have a great app idea?
Bring it to the floor before your competitor does!
Latest Blogs And News
Stay updated with the latest development insights, technologies, trends.
Want to turn your dream project into reality?
Inventcolabs is eager to get you started.
You can accept it by clicking "Accept All Cookies" button or you can continue to use our website without changing your browser settings.