Types of Cloud Services We Offer
At Inventcolabs, our expertise in different types of cloud computing services is the foundation of our comprehensive range of cloud computing solutions.
Software-as-a-Service (SaaS)
Accelerate your journey to the cloud through the adoption, deployment, and integration of the right Software-as-a-Solution (SaaS) to become an integral part of the cloud-first strategy of your business. As we connect your high-end enterprise applications, Inventcolabs facilitates improved data sharing. At the same time, we also empower your in-house team to automate core business processes.
Platform-as-a-Service (PaaS)
In the modern era, the accelerated pace of industry seeks enterprise to be highly scalable, flexible, and agile. Inventcolabs supports partnering advanced PaaS solutions or designing, building, and managing PaaS platforms. We help in transforming your capability of developing software, making use of micro-service architecture, DevOps, BDD (Business-Driven Development), and agile development.
Infrastructure-as-a-Service (IaaS)
We deliver the assistance of enterprise-grade, feature-rich platform for hosting and protecting your data. At Inventcolabs, our team of cloud computing experts also offers best uptime for your business with the help of a robust network. Whether it is a storage, server, OS, or network through secure IP connectivity, our IaaS services help clients in building robust infrastructure for your business.
Benefits of Adopting Cloud Computing Services
Inventcolabs helps companies transform the IT environment with the help of the best-in-class Cloud Computing consulting services. Our team of cloud computing experts delivers reliable and effective cloud computing solutions offering your business a competitive edge. Our revolutionary cloud-based solutions allow organizations to reduce IT resource specifications while improving productivity and minimizing costs. We offer assistance to our clients with the help of on-demand cloud computing solutions, applications, and tools.
Data Security
Ensure higher levels of security as well as privacy as resources on the cloud do not get shared. With us, you can look forward to complying with stringent security guidelines as we execute protocols and configurations depending on workload specifications.
Better Mobility
One of the major benefits of cloud computing is improved mobility for connecting better with information and other people. Cloud technology enables people to access objective-critical software and data from anywhere.
Doing More with Less
Be assured of near-constant uptime and reliability with advanced infrastructure by the cloud computing consulting solutions provider. We offer protection against potential failure with a full spectrum of servers.
Flexible Costs
Leverage the cost-effectiveness of public cloud and private cloud security. With us, you can avoid trade-offs between flexibility and scalability along with top-notch IT management.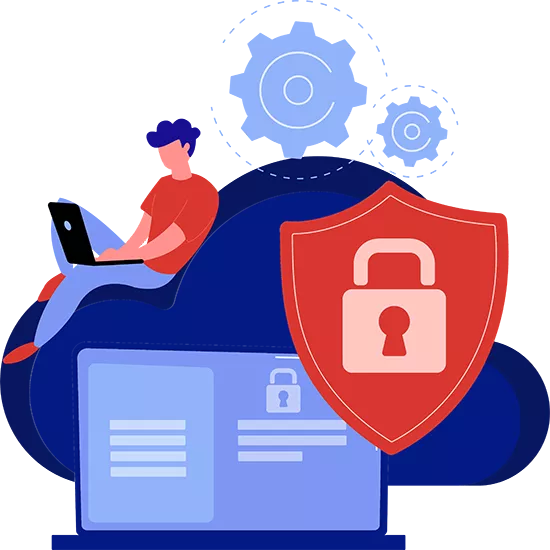 Cloud Computing Services
Boost your business growth with our comprehensive cloud computing services. Leverage the benefits of this high-end technology to enrich your business values. We have a team of IT professionals having ample experience in operational management and IT infrastructure management to provide top-notch cloud computing consulting solutions.
Cloud App Development
Our cloud app development incorporates development of applications to run in the cloud. Our high-end applications also leverage cloud-based services and features by lucrative cloud vendors.
Cloud Configuration
We have certified cloud computing experts to set up cloud infrastructure for your business. We help in setting software as well as hardware elements of the cloud environment.
Cloud Integration
Our cloud integration services allow seamless flow of data and transactions between systems in high-end hybrid environments. We improve the capability of hybrid cloud-based ecosystems for top-notch business services.
Cloud Security
Our cloud security services include enterprise-grade security management and cloud consulting solutions to protect your hybrid multi-cloud and cloud environments. We accelerate resilience in the public cloud through expertise of our cloud security strategists.
Cloud Server Solutions
With our innovative cloud server services, you can look forward to scaling your website seamlessly with the help of just a few steps. We also help you improve website performance with a faster website loading speed.
IoT Cloud Platform
Rapidly accelerate applications that leverage advanced data & analytics with the help of IoT-enabled cloud platforms that we develop. Unveil meaningful insights from the global device network with the help of our intelligent IoT platforms.
IoT Maintenance Services
Our digitally-transformed services, powered by cloud and analytics, assist enterprises understand the full value of the IoT investments. We allow you to scale the device fleets while reducing the overall cost of operations.
In Search for Strategic Sessions?
Get free consultation and let us know your project idea to turn it into an amazing digital product.
Get Started
What Our Clients Say About Us
Over 150+ Satisfied Clients And Growing
Inventcolabs delivered the app on time, earning positive remarks from the client. They were responsive and communicative via Skype and email. Customers can expect a team that can offer quality work at a reasonable cost.
Executive Manager
Religious Platform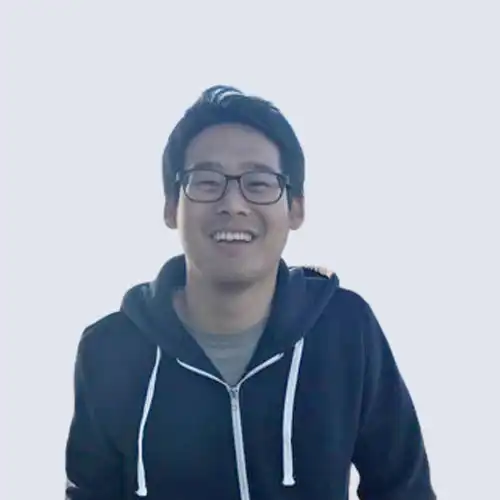 Mobile App Dev for Religious Platform
Religious Platform
Project Summary
Inventcolabs developed a mobile app for a religious platform. The team built both an iOS and Android version of the app.
Project Date
Apr. - July 2023
Project Budget
Less than $10,000
Inventcolabs meets my expectations and is developed what I've requested. I recommend working with Inventcolabs if you want to replicate something similar to what I've done with this project. They're responsive and quick to address the client's changes and fix development issues.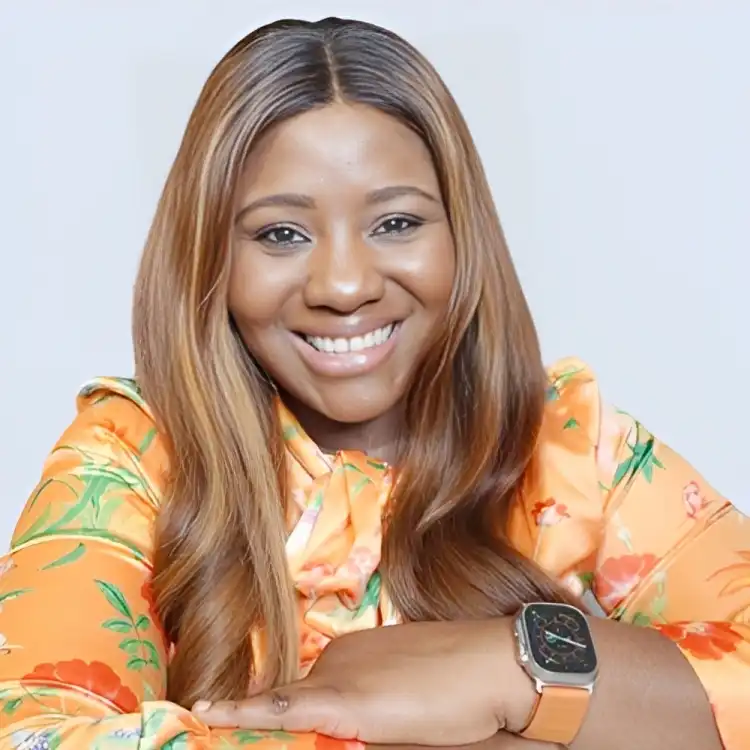 Mobile App Development for Booking Company
Booking Company
Ms. Adeyinka Akeju
Lagos, Nigeria
Project Summary
Inventcolabs has developed a mobile application for an online booking company. The client has asked Inventcolabs to replicate their website's design and functionalities, which are booking vacation properties.
Project Date
Aug. 2022 - Ongoing
Project Budget
$10,000 to $49,999
It has been an extremely smooth experience to work with Inventcolabs. For me as a non-technical person who knows nothing about the web, you guys have been 'friendly experts'. Amazing SPOC to work with.
Founder
Online Food Delivery Company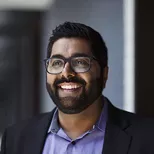 Mobile App Development for Online Food Delivery Company
Online Food Delivery Company
Project Summary
An online food delivery company hired Inventcolabs to provide mobile app development. They created a food delivery app for Android and iOS using Flutter and also provided marketing services for the platform.
Project Date
Aug. 2021 - Jan 2022
Project Budget
$10,000 to $49,999
Inventcolabs was proactive, caring, and easy to work with, meeting the client's expectations and satisfying their needs. They make sure to meet our demands.
Web & App Dev for Perfume Company
The Perfume Smell
Project Summary
Inventcolabs helped a perfume company develop all the customer-facing technology behind their business, including an app and a website.
Project Date
Aug. - Dec. 2022
Project Budget
$50,000 to $199,999
Team Inventco helped me to build a mobile platform for iOS and Android from scratch. They delivered exactly what was needed on time, leaving me completely satisfied with the collaboration. Inventco's response time was really good and their team was technically sound. Would highly recommend them.
Franchise Owner
Director, Yaduvanshi Fitness Club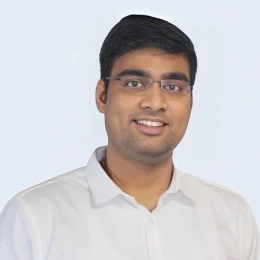 iOS & Android Development for Fitness & Wellness Company
Yaduvanshi Fitness Club
Mr. Ravindra Yadav
Gurgaon, India
Project Summary
Inventcolabs provides mobile app development services. The team Inventco helped me to build a mobile app for IOS and Android from scratch.
Project Date
Sep. 2022 - Jan. 2023
Project Budget
$10,000 to $49,999
I've been thoroughly impressed with Inventcolabs humility and willingness. They consistently delivered work on time and exhibited a genuine dedication.
SEO, SMM, Content Creation & Marketing for Medicine Company
Ronaldo Biotech
Anurag Gupta
Jaipur, India
Project Summary
Inventcolabs provides digital marketing services for a medicine company. The team implements strategies involving SEO, social media marketing, content creation, email marketing, and online advertising efforts.
Project Date
June 2023 - Ongoing
Project Budget
$10,000 to $49,999
Frequently asked questions
Have a great app idea?
Bring it to the floor before your competitor does!
Latest Blogs And News
Stay updated with the latest development insights, technologies, trends.
Want to turn your dream project into reality?
Inventcolabs is eager to get you started.
You can accept it by clicking "Accept All Cookies" button or you can continue to use our website without changing your browser settings.