Empower your Business with an Effective Fitness App Development Solution
We are a professional IT services company that can be an ideal choice for enjoying versatile solutions to create a fitness app that clients need. At Inventcolabs, we believe in developing fitness software with trend-driven and result-oriented workouts. Our team has expertise in the latest technologies for letting clients achieve high-performing outputs. As an experienced health and fitness app development company, you will see us create a comprehensive platform having everything fitness enthusiasts require.
Fitness App Development Services
Want to create the best fitness app to make your vision a reality? Use our fitness app development services to create a customized app having advanced features and superb functionalities. Inventcolabs provide access to a range of development solutions mentioned below:
Custom software solutions
Fitness App Development Features By Inventcolabs
User Panel
A user panel is a critical aspect of fitness apps allowing users to add their personal information to reach their goals. Hire dedicated developers who create user panels so that both platform and users feel convenient.
Create Profile
Subscription Plans
In-App Communication
Diet Plan
Personalized Workouts
Audio Instruction
Trainer Panel
Trainers will use this panel to advise the users and control their profiles. It is essential to go through various security checks to maintain privacy. They should be allowed to modify the profiles according to requirements.
Trainer Profile
Payment Management
Video Conference
Workout Tracking
Availability
Workout Plan Management
Admin Panel
There is a strong need for a few essential features to control and manage the activities in the admin panel. It not only assists in managing trainers but also deals with reports and restricting features.
Help with On-Boarding
Revenue Management
Analytics
Subscription Management
Customer Support
Informative Dashboard
Why Choose Inventcolabs for Fitness App Development?
We are a premier choice for hitting the fitness domain with trend-facing applications. Hire a fitness app developer having hands-on experience working on innovative ideas and having vast product environment exposure in the health and fitness domain. Our talented team of analysts, designers, developers, and QA experts will leave no stone unturned to develop flawless and high-performing applications that best serve your business goals.
Contact us to discuss your fitness application idea and let us do the rest.
What Our Clients Say About Us
Over 150+ Satisfied Clients And Growing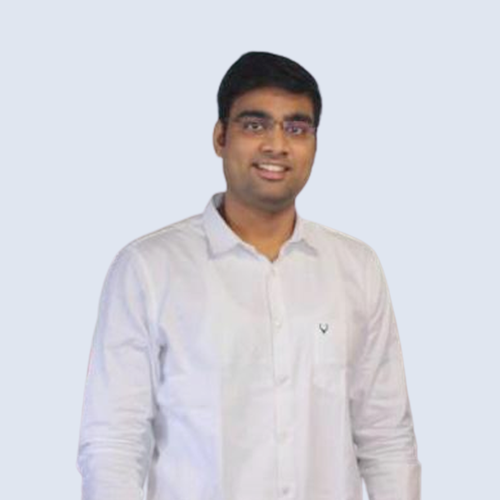 Mr. Ravindra Yadav
Director, Yaduvanshi Fitness Club
Gurgaon, India
Team Inventco helped the client build a mobile platform for iOS and Android from scratch. They delivered exactly what was needed on time, leaving the client completed satisfied with the collaboration. Inventco's response time was really good and their team was technically sound. Would highly recommend them.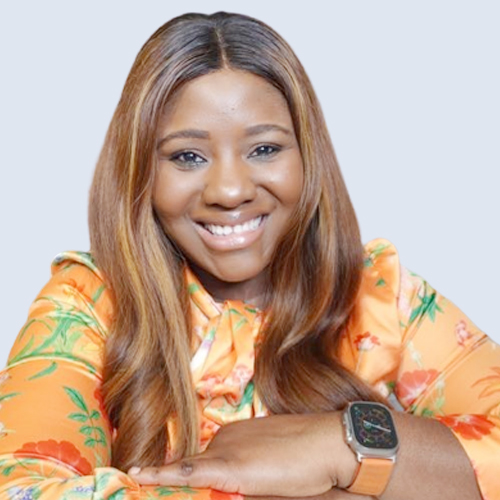 Ms. Adeyinka Akeju
Owner, Shortlet Rental
Lagos, Nigeria
Inventcolabs meets my expectations and is developed what I've requested. I recommend working with Inventcolabs if you want to replicate something similar to what I've done with this project. They're responsive and quick to address the client's changes and fix development issues.
Ms. Monja Uzunovic
Digital Marketing Manager, Markable
Dubai, UAE
We are very happy about the solutions that Inventcolabs provided. We were running out of time with our event but Inventcolabs made it all possible. They created the perfect software we needed for our show with all the features that we asked for. Can't thank them enough for the great job that they did in the nick of time. Will recommend!
Mr. Rudy Rubeiz
Founder, Lecigaro
Dubai, UAE
It has been a great experience working with the team at Inventcolabs. They are experts in ecommerce development and know how to align your business idea with advanced platform possibilities. They did a great job at bringing my project to its full spectrum role and making it deliver optimum value across customer touchpoints.
Ms. Colombo
Founder, Now App
Mexico
Have worked on back to back projects with Inventcolabs. I have seen them growing for a small-sized team to an all-inclusive resource integrated setup. They have been great at support, always available for critical discussions (even in the odd hours), so dedicated towards serving their clients. Served commitments all the way and never lost the track of time. Kudos to the all star performance at bringing our complex application development idea to life. Looking for more of great working together!!!
Ms. Sameera
Founder, Iseehat
Seattle, USA
Inventcolabs is the reason I now believe more in newer ventures. As they are flexible to communicate and engage with. Lean processes allow you the enormous ability to reinvent and scale. At the same time they are rigorous and sharp at converting ideas into actions. Inventcolabs just did this for my app all through the course of development and deployment.
It has been an extremely smooth experience to work with Inventcolabs. For me as a non-technical person who knows nothing about the web, you guys have been 'friendly experts'. Amazing SPOC to work with. Thanks, keep it up! I must say the entire team has been phenomenal at attending concerns and pulling on-time deliveries and proving their long-held expertise in the domain wherever it was needed.
Frequently asked questions
Have a great app idea?
Bring it to the floor before your competitor does!
Want to turn your dream project into reality?
Inventcolabs is eager to get you started.
You can accept it by clicking "Accept All Cookies" button or you can continue to use our website without changing your browser settings.