Why Should Develop Live Video Streaming Apps: Check Market Share
As of 2021, the worldwide video streaming market was estimated at USD 372.07 billion. Analysts expect the market to increase by 19.9% CAGR between 2022 and 2029, from USD 473.39 billion to USD 1,690.35 billion over that time period. The enormous and overwhelming demand for video streaming in all parts of the world during the COVID-19 epidemic is a testament to the worldwide pandemic's impact on the industry. The worldwide market grew by 5.7% more in 2021 than it did in 2019.
On-Demand Video Streaming App Development Services
Formulating a Video Development Strategy
Our video strategy team at Inventcolabs examines your objectives and aims to assist you in identifying what the optimum outcome of an effective video streaming application deployment would be. We assess the existing infrastructure and the potential of live streaming for your application.
Designing a Video Solution
Inventcolabs creates a deployment strategy that takes into consideration your aims and objectives, regardless of whether we're constructing a brand-new video streaming application or working with some of your current video infrastructure components. It's our job to make sure the UI of your livestream video app is exactly what you want it to be.
Integrating and Migrating OTT Applications
We augment the existing performance and capabilities of your OTT application by combining it with exclusive plugins and third-party functionality. With our OTT application migration services, your app's data is smoothly moved from its current tech stack to AWS or other popular cloud platforms.
Enabling Real-Time Interactions
Apps developed by Inventcolabs allow the prioritization of live streaming for events such as sporting events, or seminars. Live streaming app development may be useful for a variety of business purposes, including auctions and product demos. When necessary, we'll ensure that your streaming app prompts users to authenticate themselves before they can see the live feed.
Using eCommerce Video Apps for Marketing
At Inventcolabs, we're aware of the many eCommerce video functions, therefore we often develop a simple application for this purpose and add features to accommodate a variety of circumstances. You can count on our live streaming app development services to entice customers and ultimately increase your bottom line revenue and profit margins. Your consumers will enjoy and benefit from our videos when they buy on your eCommerce website.
Revamping Existing Video Applications
In some cases, businesses already have video apps that were sufficient for their needs in the past but now appear outdated and obsolete. In addition to lagging behind in terms of functionality, older versions of apps are becoming more and more difficult to maintain. Our video engineers can assess your streaming apps and components to determine the best course of action. We may retain the portions of your tech that make sense while updating or replacing the rest.
Incorporating VOD As A Learning Tool
VOD makes it possible for students and employees to learn at their own pace and in their own time. In contrast to the restricted reach of live streaming events like lectures, the recorded lecture available on VOD may reach a far larger number of people over a longer period of time. Although Inventcolabs produces both live and on-demand video solutions, on-demand video demands a distinct strategy.
Providing Technical Assistance and Upkeep
Inventcolabs will design, develop, and deploy your video streaming application, as well as provide ongoing maintenance. It's important to maintain your apps up-to-date with regular maintenance, updates, and upgrades. With our expertise in video streaming app creation, we'll help you maintain your unique selling point while also ensuring that your videos run seamlessly.
Want to hire Live video streaming app development company?
How Does On-Demand Video Streaming App Works?
User On-boarding
The video streaming application has a variety of ways to log in or sign up. Users can log in using their social media IDs.
Subscription Plan
Users can select a subscription plan after logging in. Movies and programs as well as other features of on-demand video streaming apps may be accessed through this service.
Search & Save The Choice
For those who want to keep track of their favorite genres, a robust search feature makes it possible.
Watchlist
For uninterrupted viewing of one's favorite episodes or movies, one can create a Watchlist.
Picture in picture
The user may move between applications while watching a video without having to quit the player.
Help Centre
In-app chat makes it easy for customers to get in touch with service providers.
Video Streaming App Development Features
Developers at Inventcolabs aim to develop a powerful application that intends to provide a seamless experience to the user.
User Panel
Streaming of Video

Users may watch their favorite TV episodes, movies, sports, and other video content online with an online streaming video service.

Creating a playlist

Users of the video-streaming application may also make playlists of their preferred clips. This playlist can be edited later to include or exclude items.

Push Notification

Users are notified when new content, such as videos, subscriptions, and special deals, becomes available on the website. It can be delivered through SMS, email, or push notification on the phone.

Video downloading and Offline Streaming

This functionality enables users to download their favorite shows, episodes, and movies. These movies can be accessed in offline mode at a later point in time.

User Profile Management

There are a variety of ways for users to register or log into the application. Users have the ability to edit or add information later on to their profiles.

Subscription Plans

There is no one-size-fits-all option. The application will offer a variety of subscription options to the viewer and they may choose the most appropriate one as per their convenience.

Sharing Videos

The end-users may share the video immediately thanks to our video-sharing software creation capabilities.

Streaming Video with Adaptive Formats

Users may enjoy their favorite videos even if they have limited bandwidth due to our adaptive video streaming solutions.

Latest Content

There is an area in the application where users can see all the new stuff we've added since their last visit.
Admin Panel
Video Uploading

Videos can be uploaded to the platforms by the admin. Aside from that, they have the option of deleting or editing already-posted videos on the OTT platform.

Subscription Management

Subscription control is available to the administrator. They may control all of the app's subscriptions from one place.

The Help Desk

In order to assist users, the administrator has access to the help center.

User Management

It is possible to delete an inactive user account from the admin panel, as well as edit the person's profile information.

Ads and Promotions

Admins get access to the video streaming platform's advertising and marketing campaigns.
Live Video Streaming App Development Process
Planning and Research
In the beginning, Inventcolabs professionals do extensive study and brainstorming. After that, they determine if your app's concept is workable or not.
The Conceptualization Stage
The design step begins as soon as the app's concept is finalized. To get a sense of the app's future potential, developers first document and wireframe it. After that, a working prototype is created.
Development
The primary development of the application begins after it has been designed by the development team. After that, the backend team works to perfect the application. Finally, they'll begin with some preliminary testing and bug fixes.
Testing
The QA team conducts a comprehensive test when the application development process is complete. They do three levels of testing. This procedure ensures that your app will be free of bugs.
Deployment
The deployment is the final step. Inventcolabs' professionals prepare the best possible product for submission. Afterward, the app is published and made available on the various app store platforms.
Continual Assistance
Inventcolabs continues to give assistance even after the deployment is complete. The continuous support for Inventcolabs's mobile app development consists of SLA and Maintenance, as well as rollout consulting and partner support.
+ Years
of Industry Experience
%
Senior and Expert Staff
What Our Clients Say About Us
Over 150+ Satisfied Clients And Growing
Inventcolabs delivered the app on time, earning positive remarks from the client. They were responsive and communicative via Skype and email. Customers can expect a team that can offer quality work at a reasonable cost.
Executive Manager
Religious Platform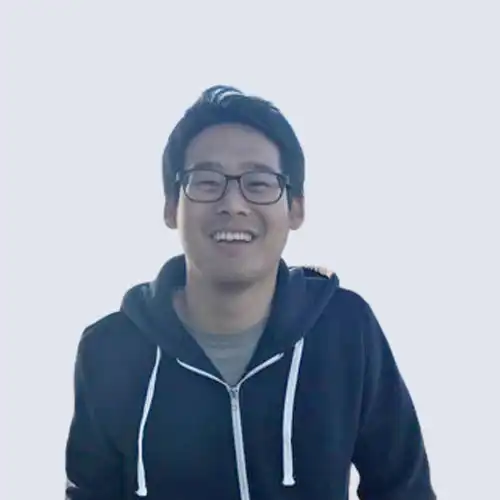 Mobile App Dev for Religious Platform
Religious Platform
Project Summary
Inventcolabs developed a mobile app for a religious platform. The team built both an iOS and Android version of the app.
Project Date
Apr. - July 2023
Project Budget
Less than $10,000
Inventcolabs meets my expectations and is developed what I've requested. I recommend working with Inventcolabs if you want to replicate something similar to what I've done with this project. They're responsive and quick to address the client's changes and fix development issues.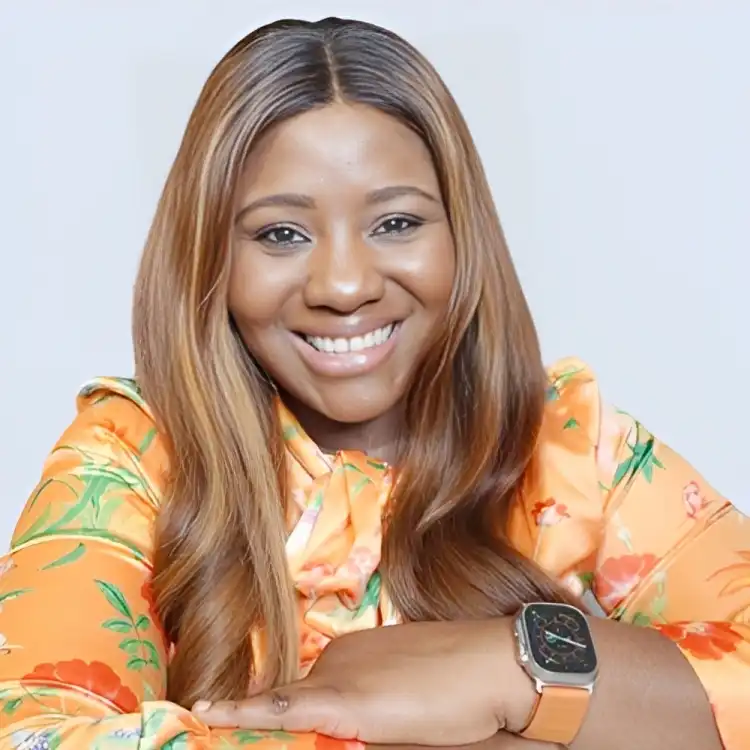 Mobile App Development for Booking Company
Booking Company
Ms. Adeyinka Akeju
Lagos, Nigeria
Project Summary
Inventcolabs has developed a mobile application for an online booking company. The client has asked Inventcolabs to replicate their website's design and functionalities, which are booking vacation properties.
Project Date
Aug. 2022 - Ongoing
Project Budget
$10,000 to $49,999
It has been an extremely smooth experience to work with Inventcolabs. For me as a non-technical person who knows nothing about the web, you guys have been 'friendly experts'. Amazing SPOC to work with.
Founder
Online Food Delivery Company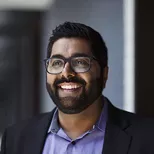 Mobile App Development for Online Food Delivery Company
Online Food Delivery Company
Project Summary
An online food delivery company hired Inventcolabs to provide mobile app development. They created a food delivery app for Android and iOS using Flutter and also provided marketing services for the platform.
Project Date
Aug. 2021 - Jan 2022
Project Budget
$10,000 to $49,999
Inventcolabs was proactive, caring, and easy to work with, meeting the client's expectations and satisfying their needs. They make sure to meet our demands.
Web & App Dev for Perfume Company
The Perfume Smell
Project Summary
Inventcolabs helped a perfume company develop all the customer-facing technology behind their business, including an app and a website.
Project Date
Aug. - Dec. 2022
Project Budget
$50,000 to $199,999
Team Inventco helped me to build a mobile platform for iOS and Android from scratch. They delivered exactly what was needed on time, leaving me completely satisfied with the collaboration. Inventco's response time was really good and their team was technically sound. Would highly recommend them.
Franchise Owner
Director, Yaduvanshi Fitness Club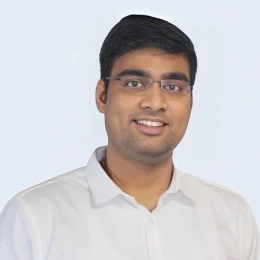 iOS & Android Development for Fitness & Wellness Company
Yaduvanshi Fitness Club
Mr. Ravindra Yadav
Gurgaon, India
Project Summary
Inventcolabs provides mobile app development services. The team Inventco helped me to build a mobile app for IOS and Android from scratch.
Project Date
Sep. 2022 - Jan. 2023
Project Budget
$10,000 to $49,999
I've been thoroughly impressed with Inventcolabs humility and willingness. They consistently delivered work on time and exhibited a genuine dedication.
SEO, SMM, Content Creation & Marketing for Medicine Company
Ronaldo Biotech
Anurag Gupta
Jaipur, India
Project Summary
Inventcolabs provides digital marketing services for a medicine company. The team implements strategies involving SEO, social media marketing, content creation, email marketing, and online advertising efforts.
Project Date
June 2023 - Ongoing
Project Budget
$10,000 to $49,999
Frequently asked questions
Have a great app idea?
Bring it to the floor before your competitor does!
Latest Blogs And News
Stay updated with the latest development insights, technologies, trends.
Want to turn your dream project into reality?
Inventcolabs is eager to get you started.
You can accept it by clicking "Accept All Cookies" button or you can continue to use our website without changing your browser settings.