Pioneering React Native App Development Company Delivering Results
At Inventcolabs, we are committed to pushing the limits of digital transformation by leveraging the immense flexibility and power of React Native apps. With the help of a single platform, we can provide the mobile app for both iOS and Android platforms efficiently, quickly, and seamlessly. Our excellent team of React Native app developers has several years of experience in the field of programming and delivering advanced mobile solutions that are robust, scalable, and secure.
Why Choose Inventcolabs for React Native App Development?
React Native App Development is the ultimate selection for businesses that wish to come up with robust apps with top-class performance. Our clients love us as we deliver world-class React Native App Development services perfectly serving their needs.
Industry-specific expertise
Intuitive and customised experiences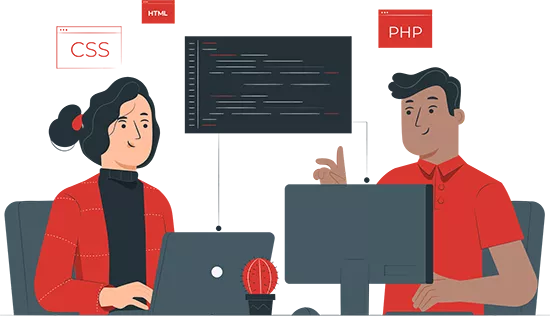 Our Comprehensive React Native App Development Services
As a leading React Native Development company, Inventcolabs has contributed its excellence across multiple sectors in the industry. Hire react native developers from our team of mobile experts to ensure maximum value –whether you are a basic startup or a seasoned enterprise.
React Native App Ideation & Consulting
Our entire team of product managers, designers, developers, architects, and QA experts harnesses the app idea, insights, and experiences to ensure top-class product ideation for meeting all your business needs.
React Native App Development
Being a leading adopter of the feature-rich React Native framework, our experienced React Native App Development specialists have a proven track of delivering access to bespoke cross-platform apps.
React Native Migration
Inventcolabs excels in migrating and upgrading applications to the latest, cost-effective, and efficient technology platforms for delivering a seamless experience. You can trust our reliable developers to modernize your application in every possible way.
React Native Support & Maintenance
We deliver 24/7 unparalleled support as well as maintenance services throughout and after the development process. Through our unmatched app support and maintenance services, we ensure maximum performance of the apps.
React Native Customization Services
At Inventcolabs, we do not follow the one-size-fits-all approach. Therefore, we come up with a customized app development strategy to meet the unique requirements of our clients.
Frequently asked questions
Have a great app idea?
Bring it to the floor before your competitor does!
Latest Blogs And News
Stay updated with the latest development insights, technologies, trends.
Want to turn your dream project into reality?
Inventcolabs is eager to get you started.
You can accept it by clicking "Accept All Cookies" button or you can continue to use our website without changing your browser settings.