Umra Scanner is a platform for booking trips for Umra and Hajj. The application allows travel operators and service agencies from Europe to list their travel offerings and plans for Umra & Hajj trips. Users can choose from different travel options selecting from the travel itinerary and tour plans offered by different agencies. The users are also allowed to fill in all the details in the booking form and make the payment through a convenient payment option.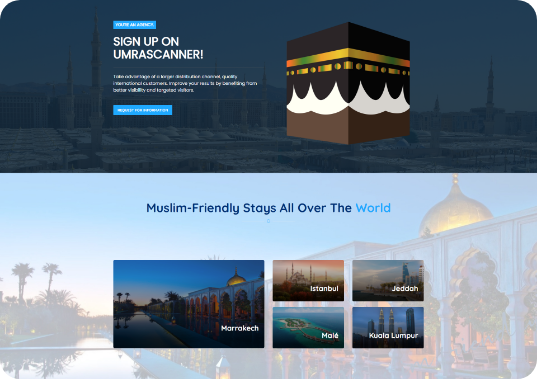 To build a go-to platform for Hajj and Umra travelers that allows them to choose from a range of service plans and tariff options from different providers. The service aims at providing the Umra and Hajj travelers the best value and ease with booking their trips for the Muslim Pilgrimage.
The system is built to provide great ease of access to the list of services, trip information, itinerary details, and tariff options in an interactive service environment.
Get to make the travel booking in a few convenient steps choosing from a host of safe payment options. Get confirmation and updates directly in your inbox.
Challenges
There were functional level challenges related to retrieving, fetching, and rendering updates from different vendors and operators.
Solution
We built a consistent service format to process details and created a calibrated data storage system that seamlessly responds at the frontend action. This helped the system to serve the users with great process stability and superior customer experience.
The wireframes were optimized across the layers and levels of reception, usability, architecture, and engagement to get the best results with application design.
We chose the scheme of colors and typography to best represent the theme and trait of platform so it can thoroughly and effectively connect with its users.
The interface design brought in the finest graphic elements and spatial depictions to create an absorbing and effortless visual layer that holds the service framework and communication flow in a seamless functional tandem.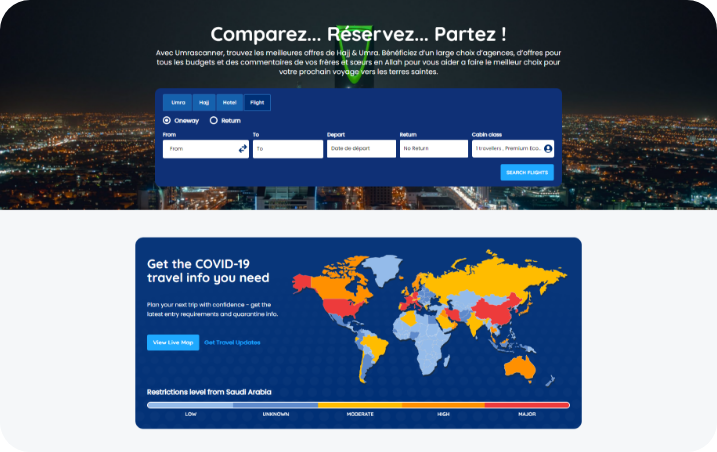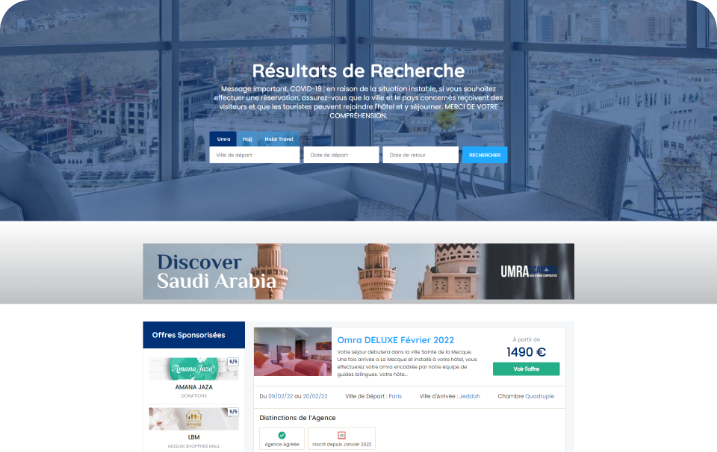 A remark to make!
The team at Inventcolabs has provided a great consulting and development support for us to accomplish the solution as per plan. It is because of their technical proficiency at building community-grade applications we have achieved the best turnarounds to lead our way in the niche.
Leuma Ulrich Tchibault Lenoel
CEO / Director
Have a great app idea?
Bring it to the floor before your competitor does!
Want to turn your dream project into reality?
Inventcolabs is eager to get you started.
You can accept it by clicking "Accept All Cookies" button or you can continue to use our website without changing your browser settings.