Custom Blockchain Development for Top-notch Results
Inventcolabs is a software development and engineering service company specializing in user-centric design. We partner with leading startups and businesses of all scales & sizes to develop, boost, and scale software products across multiple platforms. We are leaders in leveraging disruptive technologies for mobile, web, AR, analytics, and cloud-based programming.
DeFi Development
DeFi services stand out for ensuring automated liquidity when the standard financial system features poor liquidity. Our innovative DeFi development services involve the development of a dedicated set of platforms offering diversified quality of services contributing to improved economic growth.
ERC20 Token Development
We deliver top-class ERC20 token development solutions to ensure improvements within the Blockchain network. Our ERC20 token development solutions help in easy integration into exchange and Blockchain wallet platforms. It helps in implementing improvements on the network.
Wallet Development
Inventcolabs is a leading name in the development of safe cryptocurrency wallets for optimum use. The cryptocurrency wallets that we develop are capable of storing private and public keys while interacting with multiple Blockchain channels for allowing users to send and receive digital currencies.
DApps Development
From designing to planning and top-class development, our experienced Blockchain developers help in building enterprise-grade decentralized applications for helping clients in accelerating time to market and maximizing ROI. We develop custom DApps to meet your unique requirements.
Smart Contract Development
Our Smart Contract development solutions feature developing and deploying contracts that are self-executing for private and public Blockchain networks. At Inventcolabs, we have ample expertise in developing smart contracts for NFT projects, Blockchain-based supply chain solutions, crowdfunding, and diverse DApps.
Crypto Exchange Development
We also offer white label, custom cryptocurrency exchange, cryptocurrency wallet development with ample flat currency support. We have developed highly reliable and secure exchange solutions with highly advanced user experiences. We offer the power to purchase, sell, and trade cryptocurrencies securely.
Tokenization
Tokenization is the process wherein digital or physical assets are represented with the help of tokens. These tokens can be easily transferred, stored, and tracked on a Blockchain. We help with reliable Blockchain tokenization services to help with improved operational efficiency.
Custom Blockchain development
We offer with white label, custom Blockchain app development services. Our custom public and private Blockchain networks will help you in delivering services outside the organization –offering you ample control over user accounts. We create decentralized Blockchain networks for offering improved traceability.
Blockchain Supply Chain Development
We help in developing, deploying, and managing Blockchain-enabled supply chain solutions offering total transparency at every step of the journey of the product. Our solutions also help in eliminating communication gaps along with data-transfer errors.
We Work on Leading Blockchain Development Platforms
As we are early birds in the Blockchain revolution, we have ample expertise in the sector. We work with a number of reliable Blockchain development platforms to deliver optimum results.
Hyperledger
It is an umbrella project featuring open-source blockchains for developing enterprise-grade Blockchain apps.
Ethereum
It is a decentralized platform for running dApps.
Stellar
It is an open platform for developing financial products and connecting people everywhere.
Ripple
It is a protocol for enabling transactions in a fast and cost-effective manner.

Matic Polygon
Matic is Polygon's native or token cryptocurrency used for the Polygon network and its development.
EOS
It is a decentralized Blockchain for processing free and fast transactions.
Corda
It is an open-source Blockchain platform for businesses.
Tron
It is a decentralized platform for developing high-performance Blockchain apps.
Tezos
It is an open-source platform for decentralized applications and assets.

OpenChain
It is an open-source Blockchain-based ledger technology.
DragonChain
It is an open-source hybrid Blockchain platform for creating decentralized applications.
Hedra Hashgraph
It is a fast, free, and secure acrylic graph DLT.
Our Innovation-led Blockchain Development Solutions
We help businesses leverage the Blockchain technology in coming up with secure and reliable decentralized solutions for ensuring business automation. Our Blockchain solutions are customized to particular business use cases through system modifications, feature integration, and implementations.
Retail
Blockchain technology can help with faster delivery, real-time information, and improved service for retail outlets.
Voting
Blockchain eliminates the requirement of printing ballot papers or open polling stations.
Logistics
Blockchain technology can ensure secure transfers of patient records while managing the medical supply chain.
Supply Chain
Blockchain enables accurate and more transparent end-to-end tracking in supply chain.
Fintech
We can help with a decentralized lending marketplace for allowing borrowers to deal directly with lenders.
eCommerce
Blockchain enables e-commerce managers to ensure the real-time tracking of products with end-to-end details.
Oil & Gas
Blockchain helps in digitizing transactions, greater efficiency, and increased transparency.
Insurance
Use Blockchain for preventing suspicious and redundant transactions, reducing administrative costs, and providing reserve calculations.
Why Choose Inventcolabs for Blockchain Development?
Whatever type of Blockchain application your business requires, we help you in delivering the best customized Blockchain development solutions.
Certified Blockchain developers
Successful client retention rates
End-to-end Blockchain development services
Integration of advanced technologies
Ease of hiring Blockchain developers
Attractive design and development
What Our Clients Say About Us
Over 150+ Satisfied Clients And Growing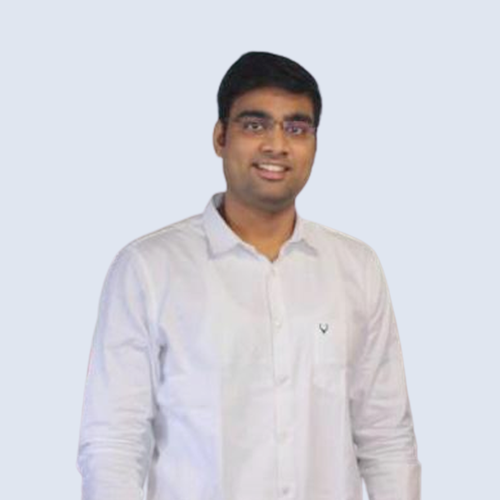 Mr. Ravindra Yadav
Director, Yaduvanshi Fitness Club
Gurgaon, India
Team Inventco helped the client build a mobile platform for iOS and Android from scratch. They delivered exactly what was needed on time, leaving the client completed satisfied with the collaboration. Inventco's response time was really good and their team was technically sound. Would highly recommend them.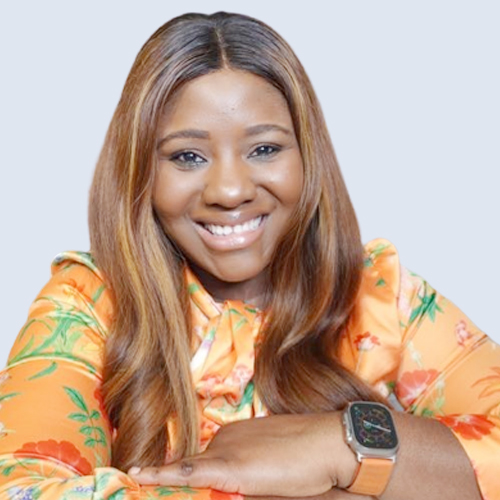 Ms. Adeyinka Akeju
Owner, Shortlet Rental
Lagos, Nigeria
Inventcolabs meets my expectations and is developed what I've requested. I recommend working with Inventcolabs if you want to replicate something similar to what I've done with this project. They're responsive and quick to address the client's changes and fix development issues.
Ms. Monja Uzunovic
Digital Marketing Manager, Markable
Dubai, UAE
We are very happy about the solutions that Inventcolabs provided. We were running out of time with our event but Inventcolabs made it all possible. They created the perfect software we needed for our show with all the features that we asked for. Can't thank them enough for the great job that they did in the nick of time. Will recommend!
Mr. Rudy Rubeiz
Founder, Lecigaro
Dubai, UAE
It has been a great experience working with the team at Inventcolabs. They are experts in ecommerce development and know how to align your business idea with advanced platform possibilities. They did a great job at bringing my project to its full spectrum role and making it deliver optimum value across customer touchpoints.
Ms. Colombo
Founder, Now App
Mexico
Have worked on back to back projects with Inventcolabs. I have seen them growing for a small-sized team to an all-inclusive resource integrated setup. They have been great at support, always available for critical discussions (even in the odd hours), so dedicated towards serving their clients. Served commitments all the way and never lost the track of time. Kudos to the all star performance at bringing our complex application development idea to life. Looking for more of great working together!!!
Ms. Sameera
Founder, Iseehat
Seattle, USA
Inventcolabs is the reason I now believe more in newer ventures. As they are flexible to communicate and engage with. Lean processes allow you the enormous ability to reinvent and scale. At the same time they are rigorous and sharp at converting ideas into actions. Inventcolabs just did this for my app all through the course of development and deployment.
It has been an extremely smooth experience to work with Inventcolabs. For me as a non-technical person who knows nothing about the web, you guys have been 'friendly experts'. Amazing SPOC to work with. Thanks, keep it up! I must say the entire team has been phenomenal at attending concerns and pulling on-time deliveries and proving their long-held expertise in the domain wherever it was needed.
Frequently asked questions
Have a great app idea?
Bring it to the floor before your competitor does!
Latest Blogs And News
Stay updated with the latest development insights, technologies, trends.
Want to turn your dream project into reality?
Inventcolabs is eager to get you started.
You can accept it by clicking "Accept All Cookies" button or you can continue to use our website without changing your browser settings.