We are living in the digital era! Consumers are utilizing a variety of modern techniques to improve their standard of living. Technology advancements have resulted in the creation of IoT-enabled gadgets and a variety of cloud-based systems. During the last few years, the cashless industry has seen tremendous expansion. eWallets will be a digital alternative to traditional payment options such as credit or debit cards and digital currencies by 2021.
Mobile application payment systems have progressed to a new level, improving their ability to deliver more reliability and security while doing online payments. The convenience of digital transactions has boosted eWallet app development to be one of the trendiest businesses of the modern era.
What Are EWallet Mobile Applications?
While a conventional wallet may include several cards and cash, e-wallets function as a solution by allowing users to store their card information and make transactions quickly by scanning a QR code or inputting the payee's number. The funds are taken immediately from their accounts and sent to the payee's bank accounts. It not only has simplified transactions but also increased people's efficiency in transferring money quickly.
Recall how we used to add payees to our bank accounts using internet banking. Earlier, the method was lengthy, requiring us to input numerous credentials about the payee, repeatedly enter OTP numbers, and wait an hour or so before initiating any transfer to that individual. Indeed, the current circumstance is no longer the same, since payments may be completed in a matter of seconds with only a few clicks.
The progress of eCommerce has been remarkable, paving the door for an eWallet mobile application development. These two concepts are inextricably linked. If you've been considering building an eWallet app for your business, now is the time to do it.
Users can make payments even if they are not having their wallets or if they leave their cards at home. Nothing can stop people from shopping if their smartphones and eWallet mobile applications are running. The majority of outlets, shops, and businesses now accept payments using any of the digital payment applications rather than just accepting cash.
Methods Of Payment In A Digital Payments Application
Since eCommerce has established itself as a champion in all circumstances and people's reliance on it for window shopping and ordering daily necessities has grown to an unapologetically high level, it has spawned e-Wallets as well. Nowadays, there are a variety of options for making online payments. Let us discuss these approaches in detail:
#1 NFC (Near Field Communication)
This is a totally contactless payment method that utilizes a chip. In this approach, the user does not need to touch another device; he only needs to be close enough for his device to be scanned by the receiver's pay panel. Payments may be processed within a 3-4 inch range.
While this invention is not yet accessible on older smartphones, it is being implemented into all new phones in order to eliminate any contact between users and vendors in the coming months.
#2 UPI
UPI is a sort of universal payment system that enables any consumer with a bank account to transfer money via a UPI-enabled application. The service enables users to connect several bank accounts to a UPI app on their smartphone, enabling them to effortlessly initiate cash transfers and collect payments 24×7.
The key advantage of UPI is that it permits users to send and receive money without requiring them to have a bank account number or an IFSC number. You only require a Virtual Payment Address (VPA). There are several UPI applications available on the market, and they are compatible with both iOS and Android.
To use UPI, you must have a legitimate bank account and a verified mobile phone number associated with the same bank account. There are still no transaction fees associated with UPI. This enables customers to transfer funds as well as check their account balances.
#3 Methods Of Payment Using Sound Waves
Giving priority to contactless payment is a revolutionary way of payment that enables one to conduct a transaction using sound waves generated by a smartphone. This functionality is compatible with a wide variety of devices, including smartphones and card swipe machines.
#4 Internet Banking
Have you opened an account with a prominent bank in the country? If that is the case, you may also have access to net banking. This methodology has been in use for some years. Almost all domestic and foreign banks now allow online banking. Users must first register a payee to their bank by accurately entering all of their data.
The second stage is for them to receive a one-time password (OTP) on their phones, which enables them to add the beneficiary. Then they must wait a few minutes or even days for the individual to be included in their beneficiary list and then conduct any transactions.
#5 Mobile Wallets
As the name implies, mobile wallets are a sort of wallet that allows you to carry cash digitally. Consumers normally link their savings accounts or debit cards to their wallets to enable safe digital transactions. Another approach to utilizing wallets is to load money into the Mobile Wallet and then transfer money using the balance.
Numerous banks have now developed their own wallets. Furthermore, significant private businesses have entered the Mobile Wallet sector. Several well-known examples are Google Wallet, Samsung Pay, PayPal, and Android Pay.
#6 Direct Billing To The Carrier
Typically utilized by residents in underdeveloped areas where numerous means of online payment are still unavailable, this type of payment is also rather simple to complete. One could order products and request that the vendor adds the invoiced amount straight to their monthly phone bills.
Types of eWallet Mobile Applications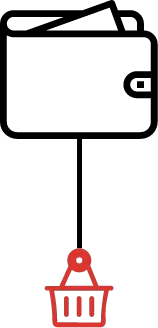 Closed EWallets
You've probably come across Walmart Pay and seen that you can use the mobile wallet to make purchases only if you purchase items through the application. Even though the organization has been in operation for a long period of time, the eWallet payment option was added later. As a result, digital wallets are limited to a single app and cannot be used to make other electronic payments.
Semi-Closed EWallets
This one gives you greater leverage than closed eWallets. Users can make payments with these wallets at merchants that have signed contracts with the eWallet firm. This function is only available in a limited number of stores. As a result, they are referred to as semi-closed eWallets.
Open EWallets
These are the most popular eWallets, and you can quickly install them on Android or iOS devices. These are simple to use and capable of doing an infinite number of transactions. Open eWallets include Paytm and Google Pay.
Why Should You Invest In An EWallet Mobile Application Development?
The industry has seen a dramatic increase in the use of digital payment apps that enable contactless transactions. Globally, the digital wallet industry is forecast to grow from $1.35 billion in 2019 to $7.96 billion in 2027. It will climb at a staggering 30.1 percent compound annual growth rate.
Apart from its ease, flexibility, and security, the following are the top reasons to develop an eWallet mobile application for your business:
Increased Conversion Rate
Are your customers queuing to pay their bills? Allow them to make purchases on the move and expedite the shopping experience with an eWallet application. This will have a direct effect on their purchasing behavior, resulting in increased income.
Minimize Abandoned Carts
The primary benefit for merchants is a reduction in abandoned carts. eWallets streamline and expedite the purchasing process, increasing the percentage of customers who finish their transactions.
Low Transaction Costs
In comparison to credit cards' high-interest rates, eCommerce platforms charge significantly cheaper transaction fees. Merchants can also issue their own payment cards. It can function similarly to a gift card, removing the bank from the transaction and significantly decreasing transaction fees.
Order Cancellations And Returns Are Inevitable
Order canceling and returns are unavoidable aspects of the retail industry. However, with the help of an eWallet system, you may transform them into a delightful client experience. It enables consumers to receive refunds quickly and easily. This also implies that your consumers now have available funds in their app, which they may use to purchase more.
In just a few clicks, eCommerce owners can then effectively target these consumers with product advertising, encouraging them to make more purchases.
Increased Revenue
Merchants may provide tailored offers with coupon codes to retain consumers. This may be done on a periodic basis to enhance sales possibilities over time.
Increase Customer Base
Digital payment services allow banks and financial institutions to swiftly communicate with prospective consumers. Contactless payment systems that are well-designed and include sophisticated features increase a bank's credibility and help company owners see it as dependable and trustworthy.
Globally, people prefer a digital wallet. They will immediately move over to you due to your comprehensive security features, leaving your competition behind.
The Industries Fueling The Growth Of EWallet App
Food And Grocery Delivery
Without a doubt, the grocery and meal delivery industries have made tremendous strides in recent years. Individuals prefer to pay online due to the ease of having needed supplies delivered directly to their front doors. It would be easier for consumers to pay and create more revenue if these delivery applications included eWallet capabilities.
Read Also: An Ultimate Guide to Develop an On-Demand Delivery App
ECommerce Industry
At the moment, smartphones are an important part of our everyday life. With just a few clicks, you may have everything shipped to your home. Recently, the eCommerce business has grown in popularity, bringing merchants and buyers closer together.
Due to the introduction of eWallet mobile applications, start-ups, and small businesses have increased their speed and reliability. eCommerce and payment processing have grown safer and more convenient as a result of the growth of e-Wallet apps.
Cab Booking
Booking a taxi or cab and paying with cash? To be honest, this scenario has become fairly old and is not common in the majority of cases. Since people's priorities have transformed, with their health taken first, they have also begun using e-wallets to make payments in this situation.
To begin, it promotes transparency between customers and application owners; moreover, it is the simplest and most effective method of doing a transaction.
Read Also: On-Demand Car Wash App Development Cost & Features
Payment Of Bills Online
Customers appreciate this eWallet functionality a lot. The days of visiting an electric supply office to pay the electricity bills are over. One can simply do so from the comfort of one's own home. Not only has this feature simplified payments, but it has also aided consumers in making timely payments
Almost all e-wallets enable users to pay all of their past-due bills directly from the application. This includes, but is not limited to, the phone bill, the water bill, and the power bill.
Ticketing And Reservations
Another significant sector that has contributed immensely to ensuring the success of e-wallets is the tickets and reservation industry. Users may now make the most of their time by booking airline, bus, and rail tickets at discounted rates online. They may also use it to book movies and concerts.
Worldwide Usage Mobile Wallets
eWallets have been a revelation, and their use is increasing globally. Surprisingly, it was the most favored payment method the year before, accounting for roughly 26% of all worldwide transaction payments. Debit cards and credit cards accounted for 22% and 13% of the market, respectively.
By the end of 2021, over 3.6 billion mobile wallets would be in use worldwide. The Covid-19 epidemic has undoubtedly accelerated the pace of digital adoption. Due to the infectious nature of the Coronavirus, locals were being urged to remain indoors and they turned to eCommerce to fulfill their needs. As a result of the epidemic, we're seeing a paradigm change in payments, facilitated by mobile wallets.
Globally, eCommerce has exploded in the last year, allowing digital payments. Numerous merchants are already accepting digital wallet payments in an effort to slow the spread of the infection. Apple, Google, and even Facebook have lately joined this sector.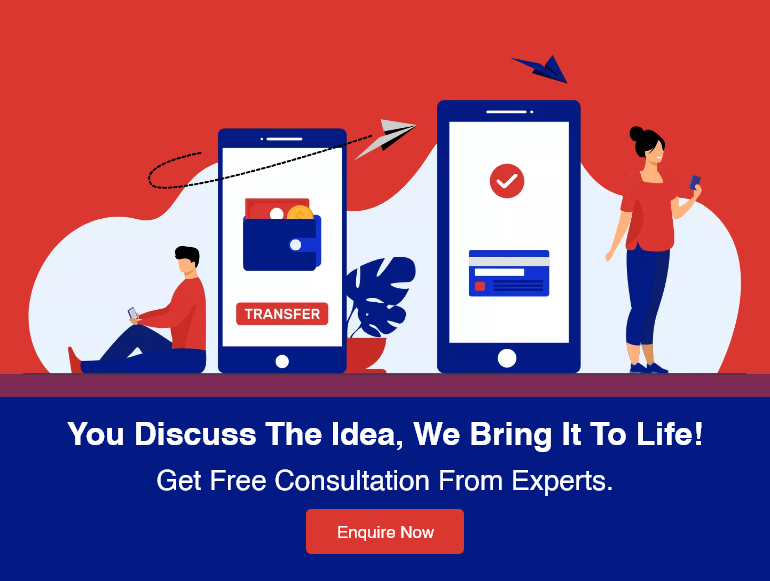 Opportunities For Earning Money With EWallet Apps
Commission On Billing
A set proportion of each transaction that a user makes goes to the application that the person is using. One of the most popular ways to earn money is by opening an eWallet.
ECommerce Facilitation
You may allow other businesses to enter into a partnership with you and advertise their products on a platform you offer. You will receive a share of the company's profits. Apart from gaining new clients, this strategy enables your platform to build a strong user base, drawing the attention of other brands and enterprises. Also, you may be contacted by clients requesting permission to integrate your payment gateway into their app.
Advertising
We are all aware that apps' sustainability is heavily reliant on ads. As a result, it will be possible to monetize your application by renting out space to third-party businesses. The fee for displaying the advertisement is determined by the size of the area and the duration of the advertising.
EWallet Mobile Application Features
User Panel Features
User Registration
This is the app's primary part; users may sign in using their social media platforms or email accounts.
Authorize Bank
Users can choose which bank account they wish to use to conduct transactions. They can activate a specific bank account and use it to make payments at any time.
Add Balance
Users can add a specific amount of money to their accounts based on the number of payments they want to do.
Check Balance
After all the transactions have been completed, customers may review their outstanding balance and track all their transactions.
Transfer Cash
Users may send funds to other users by inputting their account information, making transactions more effective and convenient.
Pay Bills
Users may pay bills using their registered bank accounts, which makes it easy to keep track of all financial movements.
Accept Payments
Users can now accept payments. Users may receive payments securely by just giving their associated account information.
See Deals
In this section, customers may view and redeem offers while conducting transactions.
Transaction History
All transactions performed by users are logged and monitored. The customer can utilize the sophisticated filters in the transaction history to look for all transactions.
Invite Friends
Individuals may also invite their friends to send and receive money. In this manner, they may transfer funds as and when necessary without having to provide account information every day.
Admin Panel Features
Dashboard
The admin may track and monitor all registered users with the app, as well as their accounts and other basic information.
New Offers
The administrator is in charge of all new offers. Referrals, incentives, and frequent transactions are all controlled and monitored appropriately.
Manage Users
The Admin keeps track of and monitors all users who are linked with the app and conducting transactions.
Manage Contacts
The administrator manages all users linked with the app, those who make frequent payments, and all user retention and acquisition tactics.
Analytics And Reporting
Any reports on the percentage of registered users, the most popular types of offers, the number of transactions, the app's accessibility and bounce rates, and all other pertinent information are generated. Admin may evaluate all reports in this manner and define specific strategies for increasing the exposure of the eWallet Mobile App.
Add/Block Features
The administrator can block users based on their conduct and the number of failed or illegal payment transactions. Similarly, he can add additional user requests based on the number of users currently associated with the application.
EWallet Applications' Advanced Features
Push Notification
This functionality enables app owners to get notifications for each transaction that occurs. Thus, consumers can understand all of the data associated with their profile and the funds sent via it.
Social Login And Registration
A user may register for the application using the credentials they have saved on another social networking platform. It saves them effort and time from having to enter all of their information repeatedly. Moreover, it is critical for each customer to have their own login credentials in order to conduct transactions quickly and to maintain a complete history of their current and prior activities.
QR Code Readers
We've all been using one or more e-wallets for quite some time now. What enables these payments to be simple and accessible? The QR code reader enables users to make contactless transactions simply by scanning the seller's QR code with their phone's camera and then being led directly to the merchant account. This enables them to make payments straight to the payee's account.
Loyalty Programs
All applications value customer loyalty and strive to enhance the user experience by providing them with loyalty rewards. Such loyalty programs can take several forms, such as collecting loyalty points and redeeming them in the future, as well as allowing members to earn cash or scratch cards with each transaction. This enables these applications to retain users and foster a sense of connection in them.
Analytics In Real-Time
This dashboard enables the administrator to have a better grasp of their app's real-time data. Each transaction done at a specific time is displayed in the application. The app's owner may obtain information on all transactions performed during a certain day or period of time, as well as the app's current condition and efficiency.
Virtual Cards
It is a reality that nearly every user nowadays can claim to possess a debit or credit card. However, consumers can create a virtual card utilizing e-wallet applications. Within the application, a virtual card is issued to the user which functions similarly to a debit or credit card.
Integration Of ECommerce
Once your application develops traction and reputation among users and brands, businesses approach you about selling their items on your platform. Thus, the app may provide users with a shopping platform while also enticing them with discounts.
CRM Software
Customer Relationship Management enables users to contact support at any time. This prevents customers from being stuck at any place and enables them to communicate with customer service professionals in the situation of a crisis.
Receipt In Digital Format
All completed transactions will receive a digital receipt. The same can be shared by email, text message, phone, or within an application.
Scheduled Transactions
Due to this functionality, users will no longer be needed to keep track of the transaction or billing date. They just simply need to enter the due dates. On a specified date, the notification will be sent instantly to the users and the transaction will be processed.
Things To Consider While Beginning To Develop An EWallet App
Compliance With Regulations
Each e-wallet application must adhere to the regulatory requirements, and so should be developed on a framework that complies. This assists in preventing future dangers and facilitating fair and transparent interactions.
Security Of User Data
The application should be adequately encrypted to prevent any compromise of the user data acquired. A single data breach of any kind can jeopardize the application's reliability.
Possibility Of Fraud
The app's proprietors should be equipped to deal with any potential fraud risks. Due to the fact that this is a money-transaction app, several scams are likely to occur; thus, app creators should ensure that it is risk-free in the future. Money laundering risks are typically associated with anonymous accounts that are difficult to trace, and because app owners are accountable to their users, companies must be smart enough to avoid this from the start.
EWallet Application Development Technology Stack
Nexmo for SMS, Voice, and Phone Verification
HTML5, CSS, and Angular are used for the Front-end.
Google Cloud, Salesforce, and Azure can be used for Cloud Services.
PayPal, PayUMoney, and Stripe for Payment.
Mandrill is used for Email Management.
Twilio and Urban Airship are two services that provide Push Notifications.
Datastax is used for Data Management.
To Scan a QR code – ZBar Code
HBase, MongoDB, and MailChimp are often used as Databases.
Hadoop, Spark, and BigData for Real-Time Analytics
Team For Developing An EWallet Application
Project Manager
Owing to the sensitivity of this role, the individual must be familiar with all of the standards for developing an out-of-the-box eWallet Mobile App. He/she must be able to determine what is ideal for the company model and devise the most effective solutions.
Designers
They are the ones that elevate the soul of your application to new heights. A nicely designed UI will undoubtedly attract users. As a result, it is critical that you choose the proper team of UI/UX designers that understand the fundamental concept of your mobile application.
Developers
They are the true architects of your mobile application and are fully accountable for designing the optimal solution and establishing your application to be a clear winner in the cutthroat competition from rivals today.
Testers
An application is beneficial to your business if it is of high quality. Thus, the critical importance of QA specialists and testers cannot be overstated. A bug-ridden application is obviously abandoned by users. So, having a robust testing team is critical, as they will test it by employing all conceivable unique combinations and exerting all possible effort to uncover the issue.
EWallet Mobile Application Development Cost
It is determined by the intended app design, the complexity of the integrated features, the technological stack chosen, and the target ecosystems (iOS, Android, or both).
If you decide to work with an experienced business, let's explore the many elements that contribute to the total e-Wallet mobile app development cost.
App Design
The user experience of an eWallet application is critical to attracting and maintaining consumers. Developing a simple, easy-to-navigate software application that works flawlessly across all platforms necessitates the use of new technology.
Features
The quantity and type of features will most likely impact the cost of developing a highly working app. The price will be lower for the most basic features than for more complex or specialized features.
Platform
The cost of an iOS payment app is significantly less than that of an Android payment app. An eCommerce application is generally built for both Android and iOS.
Technology Stack
Each platform and technology offers a number of advantages and disadvantages. It is recommended that you engage an expert mobile application development firm regarding the creation of a sturdy architecture.
The majority of firms will charge based on the hours spent building the application. According to current statistics, India is the most affordable country in terms of building high-quality e-wallet mobile applications at a cost of about $40 to $90 per hour.
Conclusion
Without a question, eWallets have transformed the space of mobile transactions and POS payments. While net and mobile banking have been there for a long period of time, digital payment applications have made transactions much easier and faster. As a result, eWallet applications will continue to exist and flourish.
Hence, if you're considering building an eWallet app in the future, you should immediately contact a skilled and reputable app development company and evaluate all the features you'd like to include in the application.