Live football streaming is one of the most lucrative parts of the streaming industry thanks to immense love for this sport. With the craze for football reaching new territories, it is expected to see a big increase in fan base for the next few years. If you are planning to build football streaming app, the chances of success are pretty high when things are performed with the right strategy.
There are tremendous payoffs guaranteed for the fans when the amalgamation of technology joins the craze of sports. A customized streaming app that only focuses on football can bring plenty of enthusiasm to sports lovers. Whether we have to save an important note or set the alarm to wake up early in the morning, the smartphone comes in handy for us. So, the chances of a football streaming app being used every time a big game happens are pretty high.
People prefer nowadays to watch games on the go as it isn't possible to watch them on TV every time. However, starting such a platform isn't easier, considering the number of factors involved. Let's go through this detailed post to understand how to build an incredible football streaming app with amazing features in 2023!
Football Market Statistics
Knowing about the latest football market statistics is essential before planning to create an app for this purpose. Look at the major ones in detail below:
Football is part of the daily schedule of more than 250 million people who regularly watch the game. On the other hand, over 3.5 million individuals are evident fans of football. It means having a foot streaming app can attract a giant audience.
If we talk about the market for live online video sports streaming, it is expected to increase at a CAGR of 21.5% in the next five years. Football is one of the most watched sports on the internet, whose total value is approximately US$ 3 billion. We believe you can understand how critical part football plays in these statistics.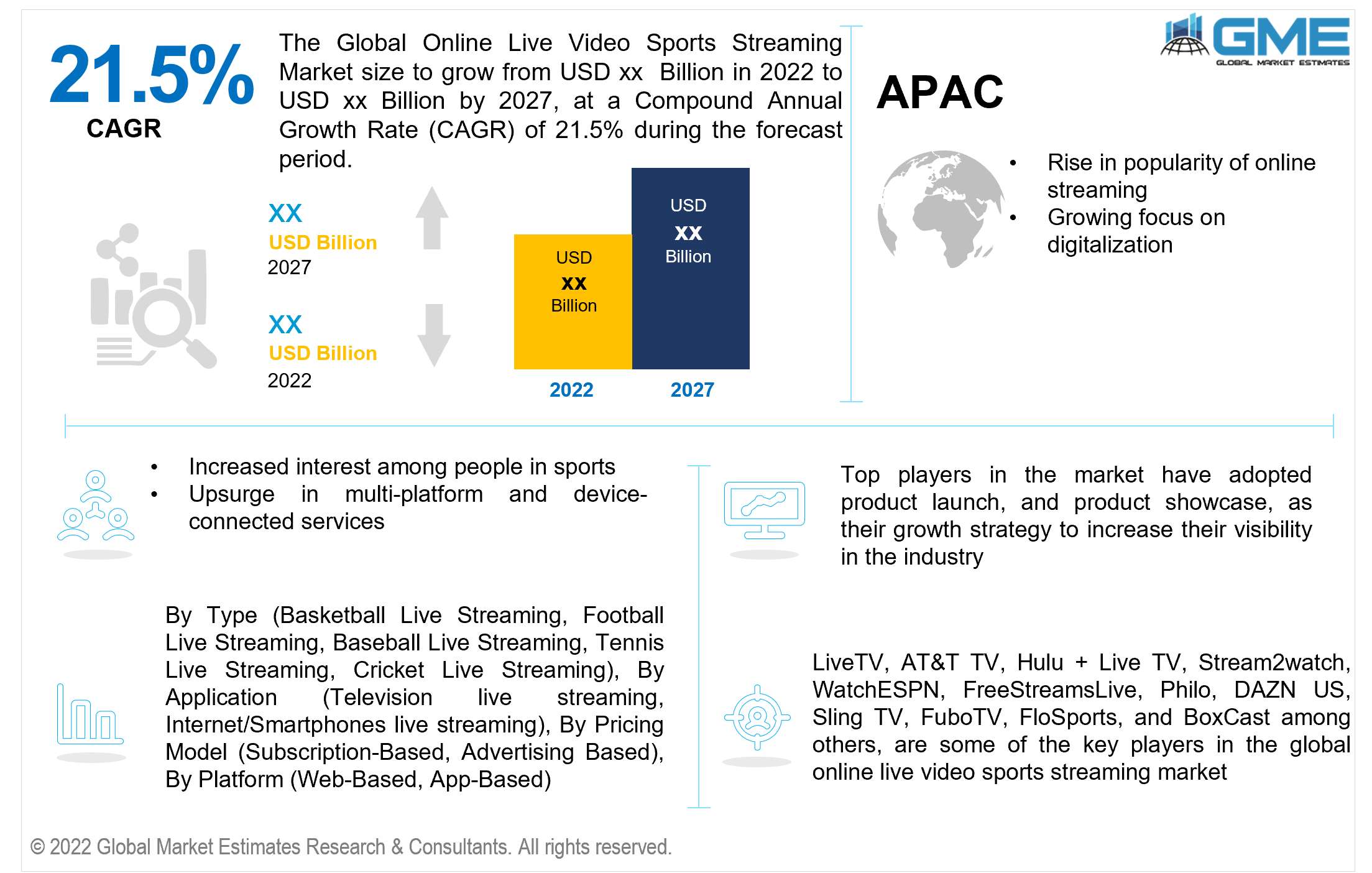 All these stats prove how amazing  US$ 3 billion the chances of earnings are available by having a football streaming app.
Top 8 Football Streaming Apps in 2023
Although plenty of apps can allow quality football streaming on phones, only a few give quality experiences free from glitches. We have shortlisted the top 8 most efficient football streaming apps to use in 2023.
1. YipTV
The first name that comes to mind while thinking about a football streaming app is YipTV. It is created for those who want an app with an affordable subscription. This platform allows users to access live football channels at a quite lower price when compared with standard cable.
Furthermore, it works fine on various devices, including iOS, Apple TV, and Android. The major highlights of YipTV are BeIN Sports, EuroNews, Bloomberg, and Flight Network among others. The mobile application  development company involved in the creation of this platform has done a pretty fine job here.
2. Live Football TV App & Scores
If someone wishes to build football streaming app with versatile functionality, there is no better option to learn than this one. It is a multi-optional platform that only not gives official streaming of football matches but also offers the latest news from the soccer world.
The football streaming app development company involved in creating this platform has added all the necessary features for giving a treat to football fans. It is a reliable application for football lovers who can easily enjoy various events here.
3. La Liga TV
La Liga TV is a wonderful choice for enjoying football matches with ease. It is a free-to-use platform that updates the various La Liga events instantly. Despite working on a freemium model, the app doesn't compromise on streaming quality.
It also has the option to watch the video later, allowing users to enjoy videos of their interest later when they have time. It is an exceptional choice that works perfectly on both Android and iOS platforms. The chances of any glitches are extremely rare with this app. It is plausible proof of how an iPhone app development company works while creating a streaming platform.
4. StarTimes
StarTimes is a customized football streaming app giving access to numerous sports channels. It is an exclusive platform for watching football games from a variety of leagues, like Serie A, Ligue 1, Bundesliga, Ghana Premier League, and many more. The range of football shows available on these channels can make things difficult to choose for sure.
Apart from live streaming, the users are free to enjoy the latest news from the football industry on this app. So, whenever someone wishes to watch an important football match, they can rely on the StarTimes app.
5. CBS Sports App Scores & News
CBS Sports is a wonderful app that offers access to a range of features for viewers. They can only not watch exclusive soccer matches but also enjoy post-match broadcasts on this extraordinary app. The app also allows users to access important news from the football world through notifications.
This app is one of those platforms that stream games of NCAA football that are a thrill for sure. Besides that, the SportsLine experts also give betting tips to the users using which one can earn a good sort of money.
6. FotMob
FotMob is a super app available for both iOS and Android platforms. It is one of those options that always keep the users connected with the game. Whether it is about information regarding ongoing matches or someone only wants to read comments, this app provides both to the users.
They can follow matches from a variety of competitions, like FA Women's Super League, Champions League, La Liga, Ligue 1, and Premier League among others.
7. FlashScore
FlashScore is a perfect example of how to build football streaming app that really delivers to the consumers. It is a free app that only not gives information about the ongoing games but also gives a chance to follow text-based commentaries. They offer access to more than 5,000 competitions across 30 different sports.
The users can get instant notifications about the match schedule from the football world. There is bug-free streaming guaranteed while watching matches through this application.
8. Live NetTV
Live NetTV is a top-ranked application allowing users to watch football on their phones without hassles. Although they have many sports, football is the most watched on this app. The users get access to more than 700 different channels for live soccer, TV shows, and many more.
This app displays multiple links for enjoying live streaming of a football game. It ensures the users can switch to another link if it doesn't work adequately.
Explore More: Trending Ideas to Develop Sports App in 2023
Develop Football Streaming App with Amazing Features
In this part of this article, we will discuss what features should be added in a football streaming app to ensure it can stand ahead of competitors. Let's have a look at this prospect in detail below:
The first thing to take care of while creating such an app is adding multiple choices to register new users. You can consider allowing users to join using a phone number/email address or a social media login to make things convenient.
Also, ensure that there is an option to reset the password using email or a text message. If we talk about on-demand app development services, try to add multiple choices using social networks. Whether it is about Facebook or Twitter, signs should be made using popular social media platforms. Usability is a critical aspect that can ensure the success of an application.
The next feature one cares to create a football streaming app that does wonders is adding an option for a personal profile. It should consist of a profile picture, user name, subscription plans, full name, etc.
Also, you can consider adding extra options later to add transparency to the app. It should include interests, feed preferences, date of birth, location, and more.
Another thing to remember while creating a football streaming app is its quality. It is essential to take the bandwidth of every user in mind. There are plenty of people living in an area with weak internet. On the other hand, you will find many users who can enjoy videos with the highest bitrate.
So, try to ensure the football streaming app development company you choose understands how video encoding algorithms can be handled by optimizing server queries. After all, football is a game of quality that should be taken seriously.
A football streaming app development can't be completed without having a unique and attractive design. Undoubtedly, design is important in influencing people while using the application.
Furthermore, experts in this industry think convenience plays a critical role in users' convenience. So, hire web developers who understand what viewers want while watching football games. If you succeed in doing so, the chances of success are pretty high.
The next thing to care seriously when you build football streaming app is taking care of privacy for the users. Users spend a tremendous time on the app, and it is the platform's duty to protect their personal data.
Think about performing all the measures needed to ensure privacy doesn't breach. We have seen plenty of attacks by hackers who stole important data of users.
If you build football streaming app that keeps the users updated about the upcoming schedule, the chances of an increase in viewership are pretty high. Audiences are very curious about what is happening in the football world; notifying them regularly can keep them connected with the app.
Additionally, you can think about adding dynamics of football and the whereabouts of various teams on the app. It will let the users browse the app, even when no football match is on the card.
The chances of users getting frustrated are very high when they have to open the application after every few minutes to check the score. To tackle this issue, you must add the push notification feature to make scrolling convenient.
They should be able to access the live scoreboard of their screen in the form of push notifications. It only not makes the engagement better but also increases traffic to the app.
Explore More: How To Create A Loyalty and Reward App? 
Conclusion
We believe you have a viable idea of how to build football streaming app that creates an immediate impact. The process of making a quality application isn't too difficult when proper improvisation is performed. It is a lucrative industry giving investors attractive returns in the long term.

You can succeed by perfectly balancing business objectives and user experience. Go for an experienced football streaming app Development Company for building a platform that can change this industry's landscape!
FAQs
Q. How much time and cost is needed for creating a football live streaming app?
Ans. Predicting the correct time frame to create a live-streaming app for football is tricky. However, experts believe a timeline of up to 800 hours and an investment of around US$ 40,000 is adequate for creating a quality app.
Q. What technologies are the best for live football streaming apps?
Ans. Although there are a huge number of available technologies, Laravel and Node.js are the ideal choices for building live football streaming apps.
Q. Are there any free live-streaming apps for football?
Ans. Viewers can visit apps like LiveNetTV and AOS TV for watching live football streaming for free.
Q. What are the most important features of a live football streaming app?
Ans. The essential features to remember when planning to build a football streaming app are extended streaming, feeding, social sign-up, and instant recommendations.